Square Enix Co., Ltd. (Headquarters: Shinjuku, Tokyo, President and Representative Director: Yosuke Matsuda) is proud to announce the wait for its Trials of Mana™ HD remake is at long last over, with today marking the globally anticipated action RPG's official release.
The original game—a Japan exclusive—is titled Seiken Densetsu 3 (1995), and represents the third installment in the groundbreaking Mana series. Now, players worldwide can enjoy the revamped classic on the Nintendo Switch™ system, PlayStation®4 computer entertainment system, and Windows®.
Free Downloadable Demo Also Available
Set in the game's opening chapters, the demo sees your chosen hero setting out into the world, adventurer allies at side. Climaxing in a battle with the dreaded Full Metal Hugger, this taste of the full quest to come guarantees no shortage of thrilling content.
Which party members you take on this adventure is entirely up to you. Also note you will be able to seamlessly resume your journey in the retail version using save data from the demo.
Early Purchase Bonus for Retail and Digital

Rabite Adornment In-Game Gear
Early purchases of the retail or digital version will reward players with the in-game accessory, "Rabite Adornment".
Equipping it allows extra EXP to be gained after battle, up to Level 10.
Getting the Bonus
Retail: Download code included in first print run versions. Digital Download: Purchase the game from any of the above-listed stores by May 21, 2020.
* The item must be downloaded by Friday, 11:59 p.m., April 23, 2021.
PlayStation™Store Digital Download Bonus: Avatar Set All copies of the game purchased from the PlayStation™Store will include an exclusive avatar set.
Steam® Digital Download Bonus: Exclusive Wallpaper Early purchases via Steam® are set to come with an exclusive Trials of Mana™ wallpaper.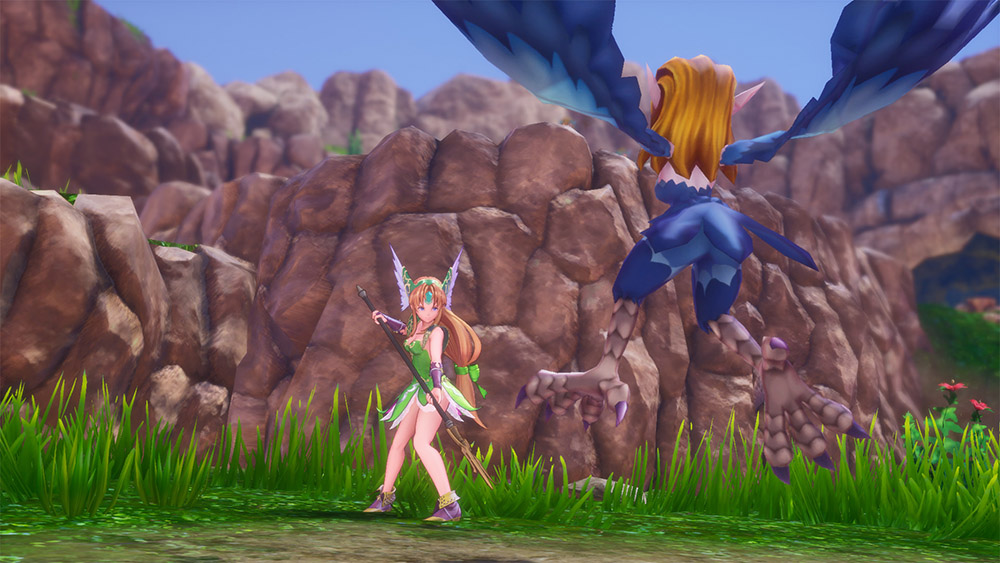 Here's the description shared via Press Release:
With choices made, destinies entwine… The story begins anew.
This overlapping story of interwoven destinies changes depending on who you choose as your main character and companions! It's now fully modernized with quality graphics, an upgraded battle system, character voices, a remastered soundtrack, extra conversation interludes, and more! This daring tale of overcoming the tests of fate has been given new life!
Will these young adventurers be able to use the power of mana to save the world from the brink of destruction?