Torrance, Calif. – November 10, 2020 – XSEED Games, the independent-minded publishing brand of Marvelous USA, Inc., is delighted to announce that the long-awaited action/simulation game Sakuna: Of Rice and Ruin has launched globally for Windows PC via Steam.
The unforgettable story of Princess Sakuna, a harvest goddess banished to an untamed island with a group of humans, has been brought to life by developer, Edelweiss. Acclaimed for their work on the shoot 'em up Astebreed, Sakuna: Of Rice and Ruin presents a return to the combat-focused platforming roots of their earlier title Fairy Bloom Freesia, featuring refined action gameplay mixed with unique rice-farming simulation.
About Sakuna: Of Rice and Ruin
Developed by Edelweiss, the team behind acclaimed indie darling Astebreed, Sakuna: Of Rice and Ruin combines side-scrolling action with deep crafting and rice cultivation. Players take on the role of Sakuna, a spoiled harvest goddess banished to a dangerous island with a group of outcast humans. As she explores the beautiful yet forbidding environments of the island, she will also find a home in a mountain village, proving herself worthy of her title by harvesting rice and bettering the lives of humanity. With each successful rice crop, Sakuna grows more powerful for her daily battles against the demons that have overrun the island.
Sakuna is part of a pantheon of gods and demons in a world inspired by traditional Japanese history and culture but featuring many unique twists. In addition to serving as a love letter to Japanese mythology, Sakuna: Of Rice and Ruin is an ode to the artistry of cultivating rice and an engrossing simulation of the craft behind the agriculture.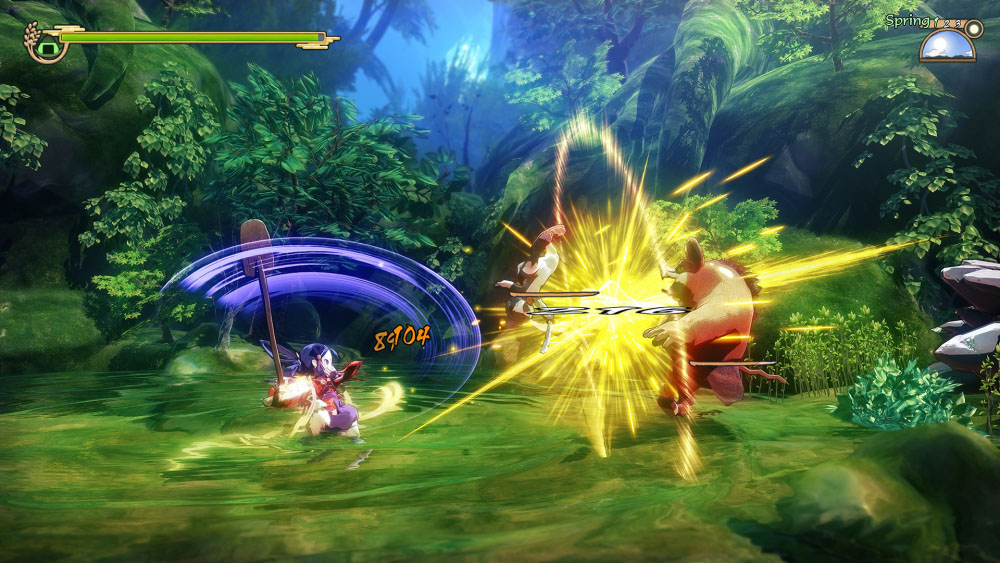 "It's been an honor to be a part of Edelweiss' journey in bringing Sakuna: Of Rice and Ruin to launch," said Kenji Hosoi, Executive Vice President at XSEED Games, "We've had incredible support from our platform partners, fans, and critics alike and are overjoyed to be able to share Sakuna's world with the public now."
Sakuna: Of Rice and Ruin launched on November 10 globally on Windows PC via Steam by XSEED Games. A standard edition is available for $39.99, and digital deluxe edition is available for $54.99.
The digital deluxe edition for Steam includes:
Sakuna: Of Rice and Ruin game
Digital version of the 130-page artbook
42-track digital soundtrack
More information about the game, please visit at www.sakunaofriceandruin.com. More information about XSEED Games' products can be found at www.xseedgames.com. Fans can also follow XSEED Games on Facebook, Twitter, Instagram, Twitch, get in depth info from their localization blog, and join the discussion on their Discord server at: http://discord.gg/XSEEDGames.