GUANGZHOU, China – July 16th, 2020 – Ride Out Heroes, the first multi-class fantasy battle royale game by NetEase Games, is celebrating the upcoming 1st anniversary in July. Exciting Carnival and various limited events will be available during the momentous occasion. Reaching more than 10 million downloads worldwide within a year of its launch, Ride Out Heroes has become one of the best mobile battle games in the current market.
Featured with the combinations of fantastic hero abilities and weapons, Ride Out Heroes offers a new and interesting experience. Players are not only allowed to choose heroes who can carry unique magic skills in the fight but also can use powerful guns to combat the enemies. Besides, relic systems and resurrection system elevate the joy and possibilities of the fight. Up to now, Ride Out Heroes has been released in Asia, North America, and Latin America, and is loved by players around the world.
In the newly-launched version, a wide range of enhancements has been introduced to provide players with variety and improvements, including the launch of Season 5 and the release of the new hero: Alpha and massive new heroes' skins, mount skins and pet skins.
Alpha, his owner has devoted all the life to him and has equipped him with a variety of unique and powerful weapons. In the game, Alpha has a strong long-range bombing ability, as well as a short air hovering strike ability. With the skills Warp Charge, Gravity Machine, Tracking Cannon, etc., the players will be deeply impressed by his power.
Season 5 also starts in the new version and all players participating in rankings will receive season rewards according to their tiers. When you reach the tiers of King, Lord, and Templar, players will get diamonds and season limited skin Queen of Snow – Beach Party. Besides, by starting supplies draw, players will have the chance to obtain the limited skin: Robin-Gothic Doll, White Earp-Wilderness Ruler, Gold Mount-Eternal Wolf King, and Purgatory Nightmare.
To celebrate the upcoming 1st anniversary, Ride Out Heroes official has arranged various events and fabulous rewards for the players. By logging in the game on the anniversary period, players can 100% win the permanent hero -underground Champion – Chaos for free. Besides, the game rewards daily log-in with generous prizes, such as diamonds, fixed energy and more!
Another blockbuster event is Recruit Friends to Win Rewards. Every participation will be rewarded. Players have high chances to win ultimate prized by recruiting new friends to join Ride Out Heroes, including exclusive mount skins, large amounts of free tokens, and more. The new players who enter the game with invitation code can receive a random gift pack worth 5 USD – 50 USD.
More bonus and Lottery events will be provided during the anniversary month. Please follow the Ride Out Heroes official Facebook.
Cannot wait to participate in the exciting one-anniversary events of Ride Out Heroes?
DOWNLOAD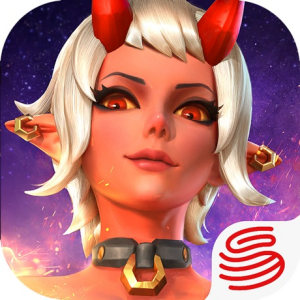 Windows Version: https://roh.163.com/index.html