During the Monster Hunter Digital Event, CAPCOM has announced that MONSTER HUNTER STORIES 2: WINGS OF RUIN will be coming to Nintendo Switch and Steam on 9 July 2021!
The vibrant world of Monster Hunter Stories 2
Hatch, raise, and live alongside monsters as a Monster Rider in this fun-filled RPG set in the Monster Hunter universe.
Our epic tale begins with the mass disappearance of Rathalos from around the world. At the start of the story, you meet a Wyverian girl who knew your illustrious grandfather, Red.
She has been entrusted with an egg, but what's inside it?
The fate of the world hangs in the balance as the exciting narrative about the Wings of Ruin unfolds.

Characters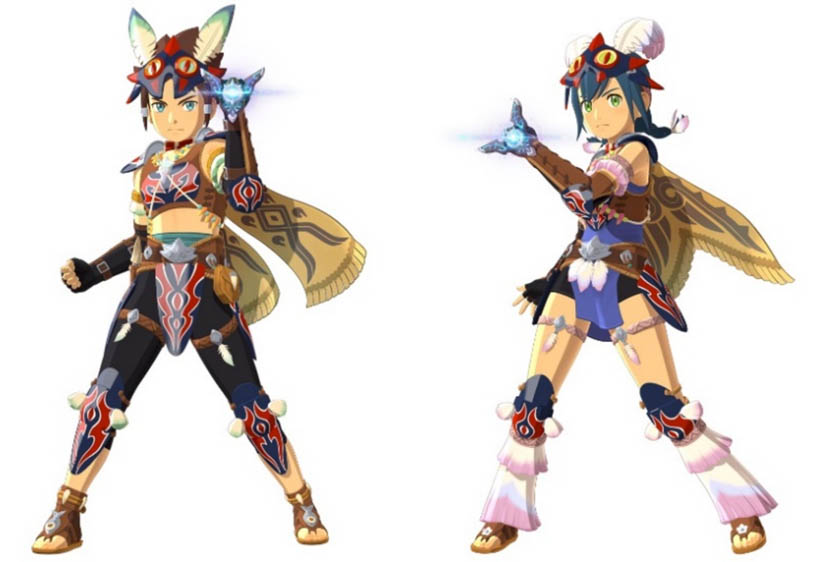 Protagonist (Player)
You're a Rider who was born and raised in Mahana, a village on a tropical island.
Your grandfather, Red, forged a bond with Guardian Ratha, the revered monster who protects the island. Upon meeting Ena, you decide to leave your home with her in order to learn more about your grandfather and to discover the cause of all the strange happenings recently.
You can customize your appearance! Express your personality with a fully customizable appearance, from hairstyle to eye color and more!
Ena
A Wyverian girl who knew your grandfather, Red. Hoping to work together to uncover the truth behind recent environmental abnormalities, she entrusts you with a Rathalos egg supposedly containing a legendary monster fated to destroy the world. You embark on your journey together. She is honest about her feelings.
Navirou
A globe-trotting Felyne with an unforgettable face. You meet each other as he is traveling around. He is adventurous and positive. His favorite pastime is eating, and he always has room in his stomach for another donut.
He acts as your guide, determined to help you as you endeavor to become a Rider.
Kayna & Avmar
A Rider from Mahana Village. Her Monstie is a Velocidrome named Avmar. She is free-spirited and has a bubbly personality.
She teaches you the fundamentals of being a Rider, and acts as your mentor as you set out on your journey.
Alwin & Shaulk
A Wyverian Rider from Rutoh Village. His Monstie is a Legiana named Shaulk. He is handsome and seldom speaks.
While he acts cold and reserved, he takes a shine to you because you are the grandchild of Red, the first human friend he ever had.
Tsukino
The Palico of a young Hunter. She has a special perch for a Downy Crake to roost atop her head. Her motives are a mystery. What is she really after…?
AREAS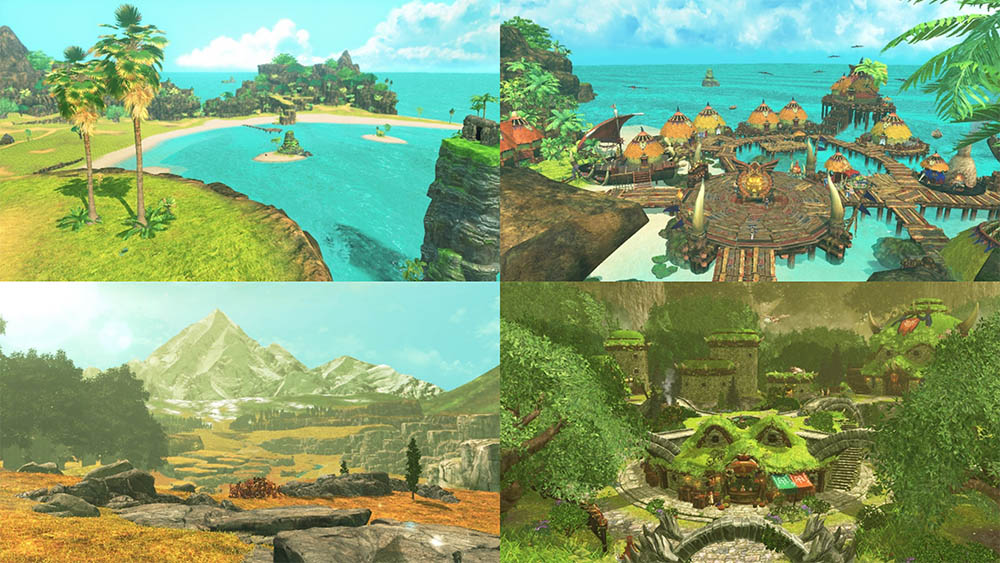 Hakolo Island
A tropical island known for its sacred mountain. Large monsters graze peacefully among the grasslands.
Mahana Village
The central village of Hakolo Island.This is your hometown. Red once called this his home, as well. In this area, you will meet Chief Gara, Kayna, and other Riders.
Alcala
A vast region with rocky terrain. This area contains many primeval forests unchanged since ancient times.
Rutoh Village
A village located in the middle of a forest, populated by only Wyverians. Ena's hometown, and one that Red often visited during his travels.
The villagers live in harmony among lush greenery and various monsters. Elder Maolo, Alwin, and Zellard are some of the Wyverians who live here.
3 Amiibo will launch on the same day!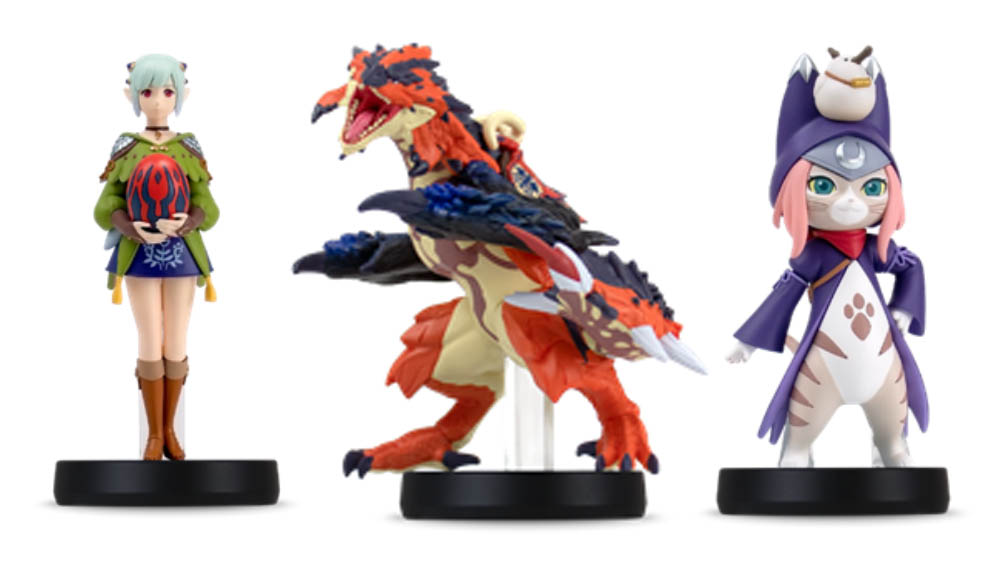 Each amiibo unlocks a different special layered armor set in Monster Hunter Stories 2: Wings of Ruin.
MONSTER HUNTER RISE Link-Up Bonus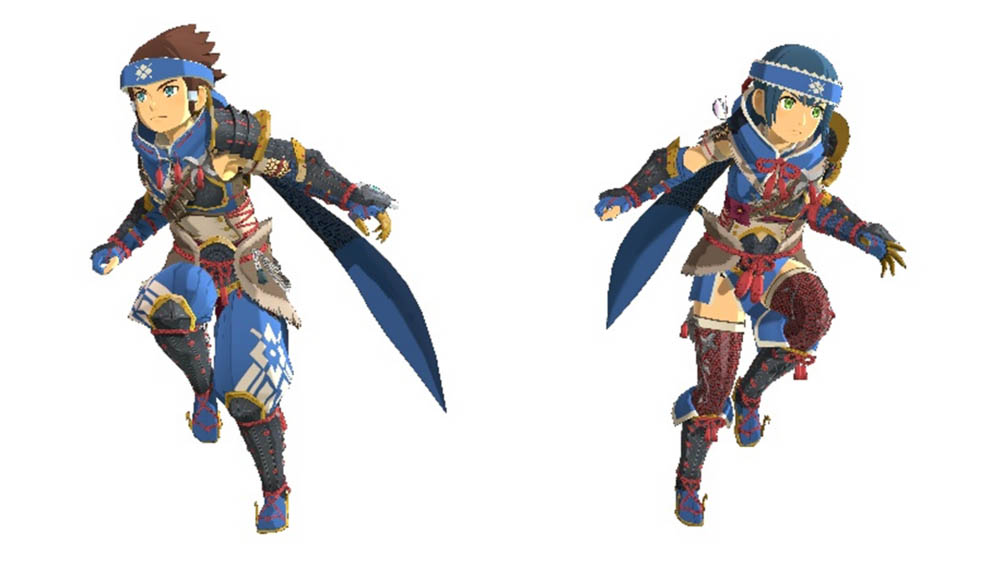 You can receive 'Rider's Layered Armor: Kamura Garb' by linking up your save data with that of Monster Hunter Rise!
Monster Hunter Stories 2: Wings of Ruin will be coming to Nintendo Switch and PC on July 9th, 2021.
For more information to come, stay tuned to ThisIsGame Asia!