The free Title Update "Ver.2.0" for Monster Hunter Rise is now out! This update contains several monsters, like Teostra and Kushala Daora, as well as some new Apex monsters. It also adds standard quests for some Apex monsters, and it allows you to forge "layered armor" to change your appearance!
Take on Various New Monsters!
Not only Chameleos, prepare for the attack from 4 more monsters!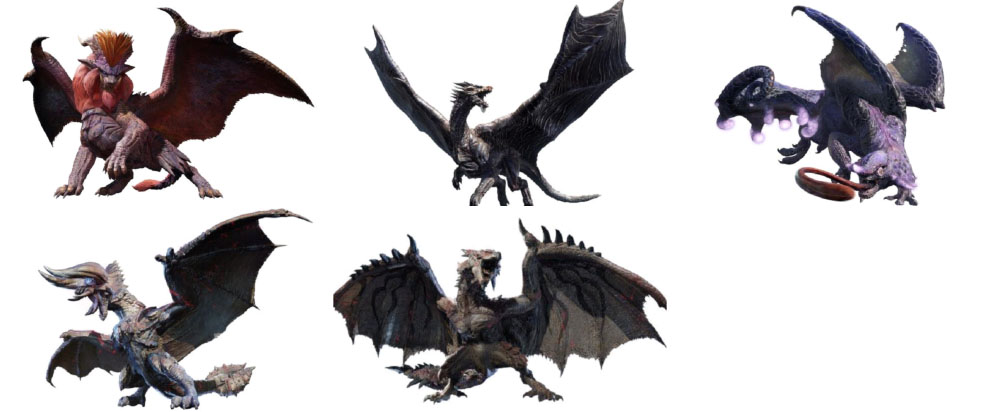 Teostra
A brutal elder dragon wreathed in flames that spews blazing fire.
It is of such a fierce and deadly nature that the Guild closely monitors its movements.
Kushala Daora
It's difficult to even get close to one of these metallic elder dragons, due to the veil of wind around it and the storms it summons.
Its storms are so powerful that they have been known to destroy entire regions in mere minutes.
Chameleos
Precious few sightings of this elder dragon have been recorded, leading to claims it can vanish into its environment like a chameleon—hence its name.
Witnesses report that, when enraged, it can spew a fog-like breath, which seems to come out of nowhere.
Apex Diablos
A Diablos so mighty, it was crowned an Apex.
It is eternally possessed by wrath and terror, possibly due to the myriad wounds that cover its body.
Its supremely developed horns add to the lethality of its charge.
Apex Rathalos
A Rathalos so mighty, it was crowned an Apex.
It is eternally possessed by wrath and terror, possibly due to the myriad wounds that cover its body.
Its every breath releases flaming jets that singe the very air.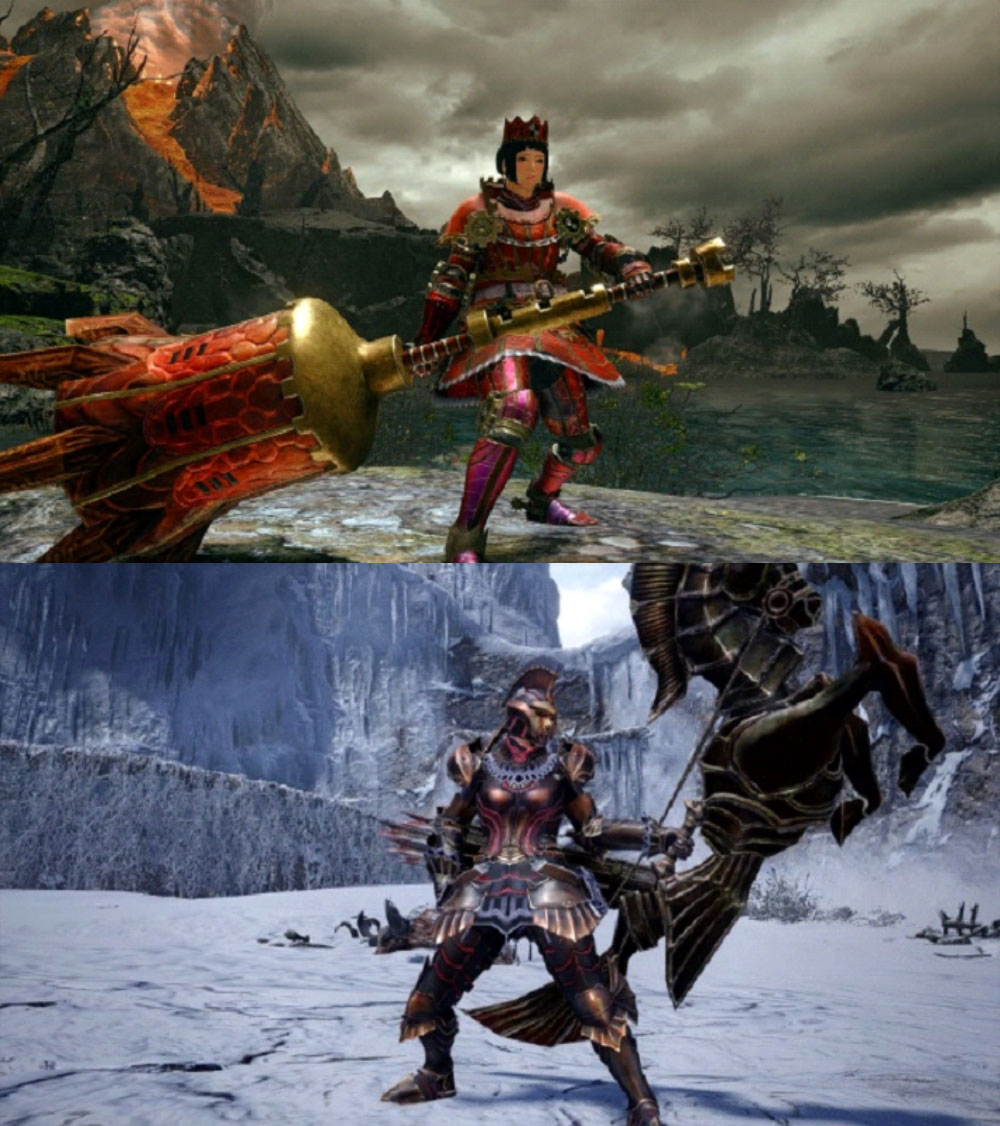 Standard Quests for Apex Monsters
Some Apex Monsters will get their own standard quests. They broke free from the Rampage to wreak havoc around various locales!
Magnamalo appears in Rampage Quests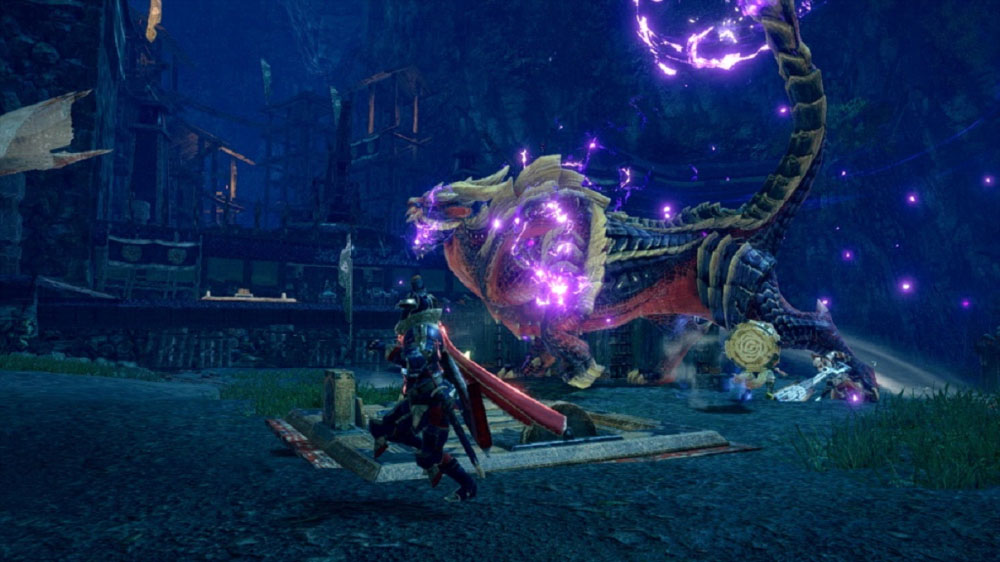 Magnamalo, the flagship monster of this game, will now appear during Rampage Quests. Use Hunting Installations or get up-close and personal to protect the village!
Unlock your Hunter Rank cap and challenge new monsters

Up until now, your Hunter Rank was capped at 7, but if you update to Ver.2.0, the cap will be removed depending on how far you've progressed in the Hub Quests. Once the cap is removed, you'll earn Hunter Rank points after every quest. As you increase your Hunter Rank, quests featuring the newly added monsters will start appearing.
Furthermore, you'll be able to forge layered armor, which allows you to change your hunter's appearance without sacrificing the skills and stats of your regular armor. Bring some fashion to your hunts!
Lots of free Event Quests!

There will be plenty of Event Quests you can download via the internet, after you've installed the free Title Update "Ver.2.0." Once you've downloaded an Event Quest, you'll be able to play it offline too, as many times as you want.
New DLC will be added, Download a Character Voucher for free!

New paid DLCs will be available for purchase after updated to Ver.2.0. Character Edit Vouchers allow you to re-edit your Hunter's appearance. You can get your first voucher for free, so make sure to download it from Nintendo eShop!
Get additional hunter voices, new layered armors, gestures, stickers and more to enrich your hunting life!
Visit the official website for more details about Ver.2.0: https://www.monsterhunter.com/rise
The next Free Title Update Ver.3.0 coming at the end of May. Check out the latest Roadmap!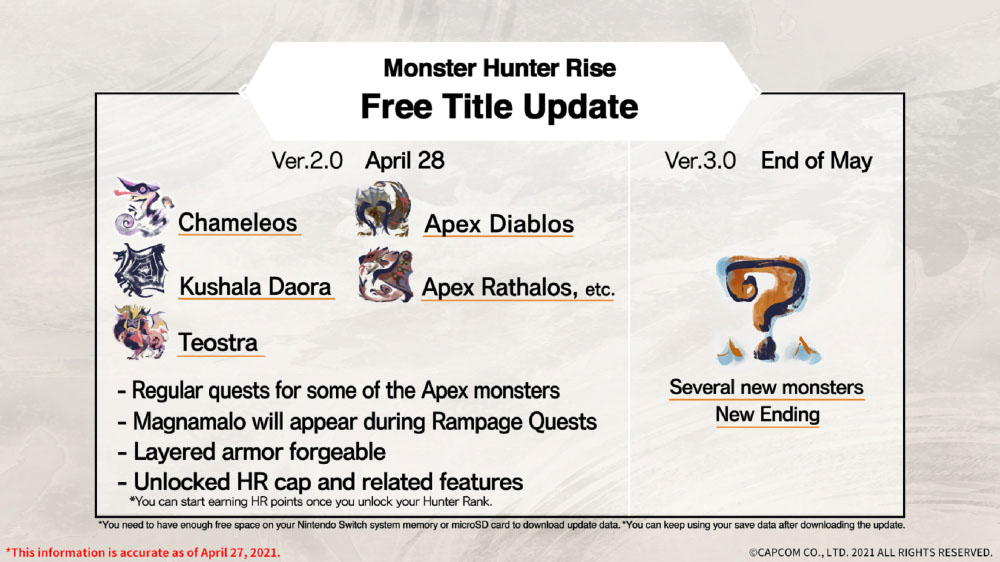 Title Update Ver.2.0 will not be all! The next Title Update, Ver.3.0 will be coming at the end of May, adding several new monsters and new ending. What will happen to Kamura Village as it faces its biggest Rampage yet?
More information on Ver.3.0 will be shared at a later date.
Crossover Contents with Monster Hunter Stories 2: Wings of Ruin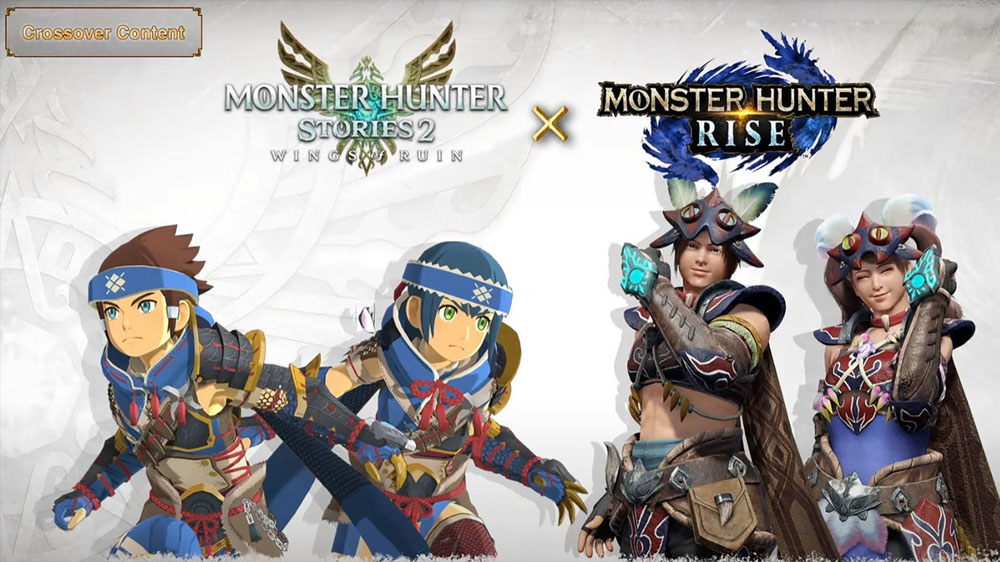 If you have save data for Monster Hunter Stories 2: Wings of Ruin (coming 9 July 2021), you will be able to unlock the default Rider armor from Monster Hunter Stories 2: Wings of Ruin as hunter layered armor set in Monster Hunter Rise.
Don't miss out on this crossover content between two different Monster Hunter worlds!