Singapore, 30 July 2020 – Leading anime video game developer and publisher BANDAI NAMCO Entertainment Asia announced today that MOBILE SUIT GUNDAM EXTREME VS. MAXIBOOST ON has officially launched in Southeast Asias on the PlayStation®4 computer entertainment system.
The 2-on-2 EXTREME VS. mecha combat game was originally released exclusively for Japanese arcades and is now available on PlayStation®4 worldwide for the first time.
Set in the globally iconic GUNDAM universe, MOBILE SUIT GUNDAM EXTREME VS. MAXIBOOST ON enables players to take 2-on-2  combat to the next level with Mobile Suits spanning the entire breadth of the franchise's history. MOBILE SUIT GUNDAM EXTREME VS. MAXIBOOST ON features 185 playable units from 36 different GUNDAM iterations, each with unique abilities designed to match any fan's personal playstyle.
Players can choose from three different EX Burst Systems—Fighting Burst, Extend Burst, and Shooting Burst—to coordinate with allies and lay waste to all that stand (or fly) in their way.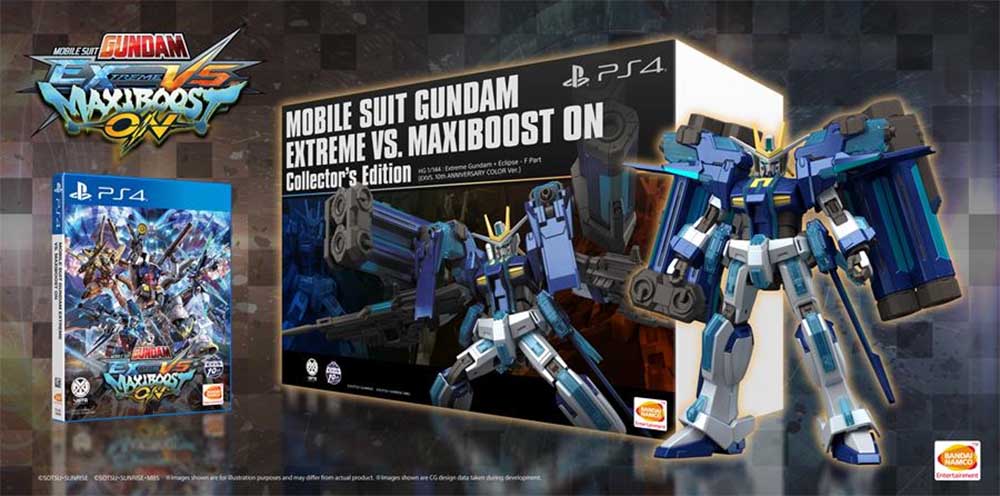 ■ Early Purchase Bonus
Customers who purchased this product between 12:00 am on July 30th (Thursday) and 11:59 pm on August 31st (Monday) can receive the early purchase bonus.
PS4® "Mobile Suit Gundam EXTREME VS. Maxi Boost ON" playable unit "Gundam Barbatos Lupus Rex"
Privileged access to Operator Sthesia Awar in PS4® Mobile Suit Gundam: Battle Operation 2.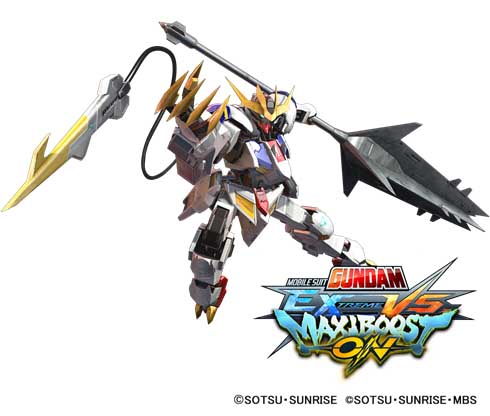 Ever since Japanese audiences were first introduced to MOBILE SUIT GUNDAM EXTREME VS. MAXIBOOST ON in 2016 in arcades, we have been looking forward to bringing its iconic combat style to gamers in South East Asia.," said Rainel Tan, General Manager at BANDAI NAMCO Entertainment Asia. "We're so excited for a whole new contingent of fans to finally experience the high-octane arcade-style action of the EXTREME VS series on PlayStation 4."
For more information about MOBILE SUIT GUNDAM EXTREME VS. MAXIBOOST ON and other titles from BANDAI NAMCO Entertainment Asia please visit our website at https://www.bandainamcoent.asia, Facebook http://www.facebook.com/bandainamcoent.asia or join in the conversation on Twitter at http://twitter.com/BandaiNamcoSEA.