Mega Man X DiVE Closed Beta Test Event had been completed for a while, and made Mega Man fans deeply impressed up to now.
Tsuchiya Kazuhiro, the Mega Man Series Game Producer, currently states some of his opinions about the new systems and game world view of Mega Man X DiVE different from the past series.
Mr. Tsuchiya claims that in "Deep Log" the brand-new game world view will make things could never happened in original story become achievable, such as X and Zero fight with enemies together, Vile with saber in his hand and more of that you've imaged before will be materialized in Mega Man X DiVE; at the same time, the development team also pay much attention on how to perfectly reproduce the manipulation feeling by using gamepad to play the game, including the most classic actions of dashing and wall-climbing in Mega Man X DiVE.
Today, everyone has a cell phone, said Mr. Tsuchiya, it is the point why we decided to add in PVP and Co-op systems; so that you will be able to communicate or battle with players from all over the world through Mega Man X DiVE.
Mr. Tsuchiya also mentioned that "Zero" is his favorite among the numerous characters in Mega Man X Series games; besides he is the key character of Mega Man X series game world, he could be manipulated to fight with his saber in X4 which is totally different from X can do is really impressive as well.
His favorite chacter in Mega Man X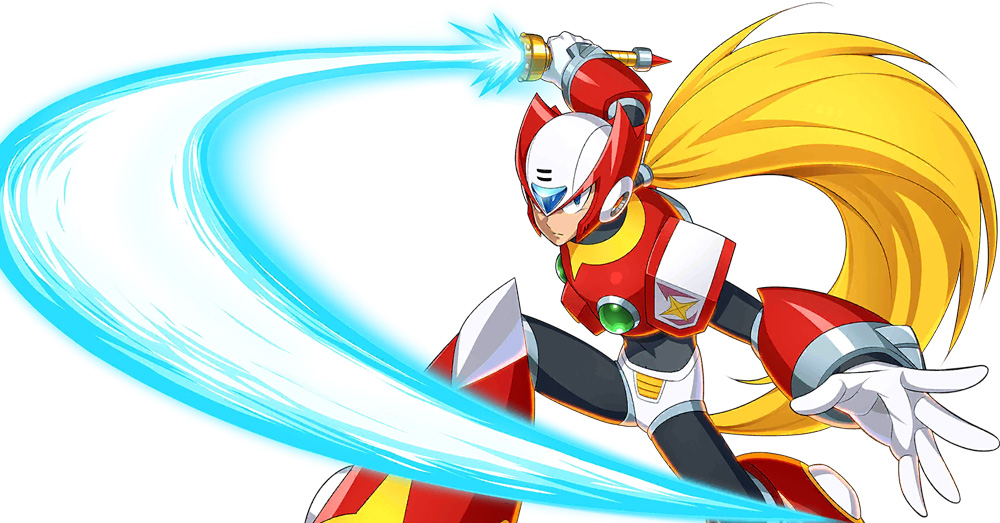 Mr. Tsuchiya prefers the name of Zero especially, because "Zero" is wrote as "0" in number which implies for the meaning of "Beginning"; however, "Zero" starts with the letter "Z" which is the last one in English alphabets; he just thinks of if the name is with some special meanings, then he gradually loves this character.
Finally, Mr. Tsuchiya said that though it may take a while for the game officially launched, in order to avail no regret to the identity of Mega Man X series and bring players a new feeling that have never had before; please stay tuned and they'd highly appreciate all of the kind advices.