During the 10th anniversary event, Riot Games has announced that the new League of Legends title, LoL Wild Rift, is coming to mobile devices and console later next year.
Having built from the ground-up, the game will be separated from the main title on PC. However, the game still retains its core elements.
Here's the information via press release:
League of Legends: Wild Rift is an upcoming multiplayer online battle arena video game developed and published by Riot Games for Android, iOS and console platforms. Players will be able to experience the thrills of League's competitive and strategic 5v5 gameplay, rebuilt specifically for mobile and console.
We're introducing Wild Rift, a new-yet-familiar 5v5 map based on Summoner's Rift and streamlined for faster games. A responsive dual-stick control scheme, designed exclusively for new platforms, makes sure your skillshots on mobile feel as crisp as they do on PC. The game will include a familiar cast of over 40 champions at launch, with more favorites on the way: Light the way with Lux, spin to win with Garen, or blow it all up with Jinx! Wild Rift is free to download, and all champs can be earned for free—no paying for playtime or power. Ever.
PRE-REGISTRATION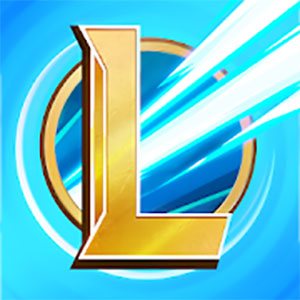 LINKS
wildrift.leagueoflegends.com
https://youtube.com/wildrift
https://www.instagram.com/playwildrift
https://twitter.com/wildrift
https://facebook.com/playwildrift