Kurechii, a Malaysian independent game studio, will have its latest game, King's League II, on two international platforms.  Both Apple Arcade and Steam are widely-frequented platforms all over the world. 
Here's the information shared via press release:
King's League II is the latest entry in a series of award-winning strategy simulation RPGs, starting with  the browser flash game The King's League (2011). Recruit fighters to your team, train them up and battle  many foes as you climb the Leagues. Good team management and smart calendar planning will help as  you become the Champions of Kurestal!
King's League II takes on the addictive features of its critically-acclaimed predecessors and adds so  much more to it. Everything has been rebuilt from the ground up, with an all new graphical look. There  are new classes to try out, more battle types to play and even items to find and equip! 
There is also a comprehensive Story Mode where you follow Maxwell and other interesting characters  as they climb the Leagues and fight the mysterious threat known as the Infernal.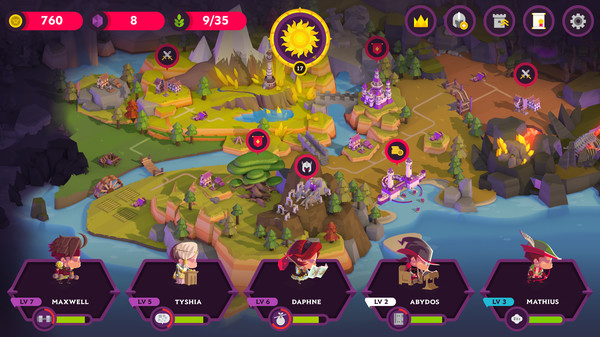 Features
A light yet deep simulation strategy game. 
More than 100 Fighters to recruit, each with different personalities. 
About 60 Classes with unique skills, looks and perks to try. 
Many upgrades to improve your team, allowing a ton of viable strategies. 
Leagues, Quests, Tournaments, Challenges and even Dungeons to fight through. 
Lots of choices to make, team compositions to try and replayability to enjoy. 
Engaging stories of interesting League participants becoming Champions. 
Entirely localized for 16 different languages, including Japanese, Russian, Arabic, and more. 
Has support for most popular gaming controllers. 
Previous released during Apple Arcade launch, King's League II is coming to Steam later today. Players can now add the game to their Wishlist!