Let's check out 3 cool cars that you need to own and be the best in KartRider Rush+. If you haven't downloaded, here is the link click here.
1. Golden Lodi Kafka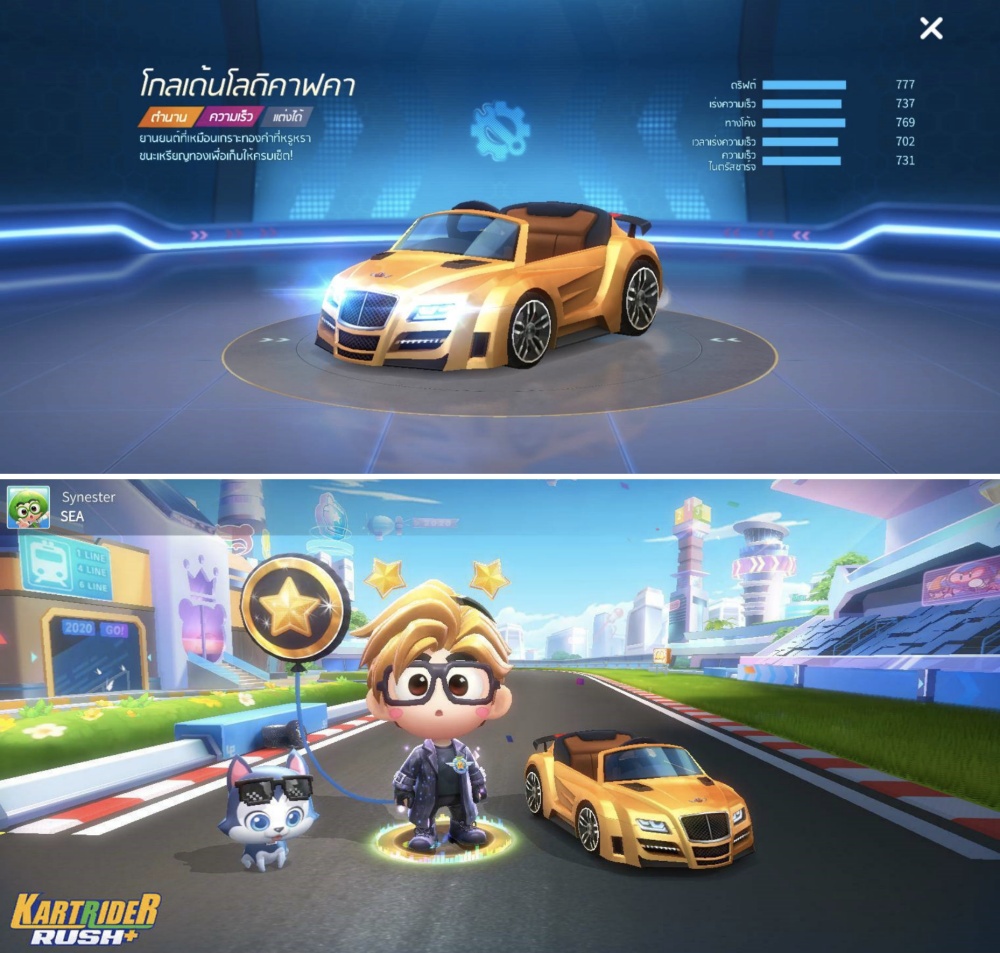 The golden legendary car with the highest drift rate is ready for you to rock the race. How to get this elegant car?
All you need is to have Activity Pass Level 35 to own 7 days period golden legend. Purchase Royal Pass and reach Level 50 you will get 10 days of Golden Lodi Kafka!
2. Pink Cotton
Pink Cotton is a rare item that is worth owning! With its high Nitrocharge Speed and highest acceleration, Pink Cotton would shock everyone. It is a must-have item to be the fastest in the race.
Get the Pink Cotton now from Time Travel Chrono Shop!
3. Unicorn Chariot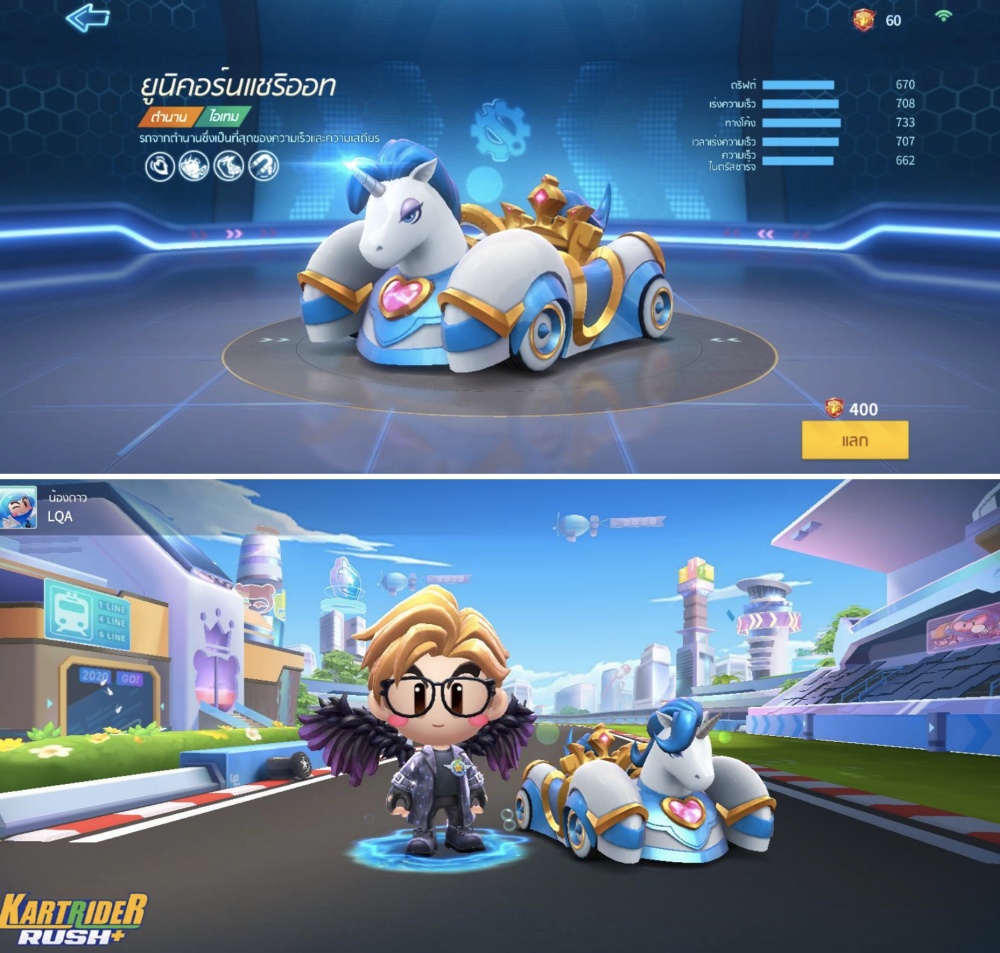 The Unicorn Chariot is the best fit for Arcade mode. With the unicorn design and its extraordinary abilities to protect you from bad guys while playing in Arcade mode.
Here are some cool things that make it super outstanding than others: get 100% protection from Mine and Banana Peel; get Nitro when attacked by Water Bomb and Water Fly; use booster to avoid the attack from Water Bomb and Water Fly; and get the ability to receive Lock-On Strike and Magnet at the same time. Get this awesome car now by getting Quick L-Badge from Quick L-Decoder from Souvenir Badge.
And that is a sum-up of the must-have items of this week. Get them and play KartRider Rush+ now click here!