Licensed by Bethesda Game Studios®, published by Gaea Mobile Ltd., the mobile adventure simulation game Fallout Shelter Online is officially launched and available for download on the Google Play Store and the App Store. At the launch of the game, there were over 1 million pre-registrations in Asia!
As the official successor to Fallout Shelter, the Online Version extends its gameplay while building on the systems of the original. Players will be able to explore outside the Vault with the company of epic heroes.
You will take up the role as a Vault Overseer who is expected to run the Vault wisely and effectively through building different functional rooms and assigning Dwellers to positions based on their perks to produce electricity, water, food, and other major resources to ensure that your Vault always runs perfectly.
A major enhancement to the gameplay in the Online Version is that players are now able to build a Combat Squad to venture deep into the Wasteland to hunt for valuable loot.
In Fallout Shelter Online, you can explore many familiar locations. You may find some handy supplies, encounter mysterious Wasteland merchants, purchase necessary upgrade materials, and also encounter harsh radiation filled environments overrun by mutant creatures.
Many classic characters from the Fallout series will also join in on the fun in the Wasteland. Well-known ones like Sarah Lyons, Magnolia and 'Father' will embark on an adventure into the Wasteland with the player.
There are 4 unique classes in the game: Tank, Attacker, Supporter, and Healer. With the four classes playing different roles during combat, players should take their time and consider different combinations of classes and perks to ensure the team's survival and offensive competence.
Along with their class roles, heroes have their own race and bonds. Different races and different bonds have specific attribute boost effects. These effects also play a particularly important role in battle.
In addition, Fallout Shelter Online is also introducing new features like a Guild system and an Arena with PVP battles. You can join a Guild to fight alongside other members and help each other in order to get more resources. You also are able to participate in PVP battles against other players in the Arena where strategy is the only way to victory.
Not long ago, Fallout Shelter Online took the lead in opening a Closed Beta Test in South Korea and Malaysia. The game content has been optimized and improved based on the test and users' experiences.
With the great player feedback, today it is officially launched and available for download on the Google Play Store and the App Store in Asia, including South Korea, Japan, Singapore, Malaysia, Thailand, Indonesia, and the Philippines. For more related information, you can follow the game's official site and official community page.
DOWNLOAD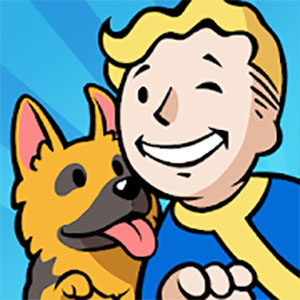 Fallout Shelter Online Official Site: https://fosol.gaea.com/en/
Fallout Shelter Online Official Facebook: https://www.facebook.com/FalloutShelterOnlineEN/