Call of Duty®: Black Ops Cold War is scheduled for release on PlayStation 4, Xbox One, and PC on Battle.net starting November 13th with versions for PlayStation 5 and Xbox Series X to release in Holiday 2020, depending on when consoles are available.
The next generation of global combat is here with the iconic Black Ops Multiplayer experience, defined by Treyarch's signature combat, deniable operations, and a connected experience across platforms and console generations. This Multiplayer journey brings operators around the world from the Angolan desert (Map name: Satellite), to the frozen lakes of Uzbekistan (Map name: Crossroads), to the streets of South Beach (Map name: Miami), to frigid North Atlantic waters (Map name: Armada), and even to the heart of the U.S.S.R. (Map name: Moscow). More map details can be found here.
Black Ops Cold War is set to support cross-platform and cross-generation play as well as cross-progression, breaking ground for the Call of Duty franchise. The game also ushers in the next evolution of Call of Duty: Warzone™, continuing and expanding the blockbuster Battle Royale free-to-play experience.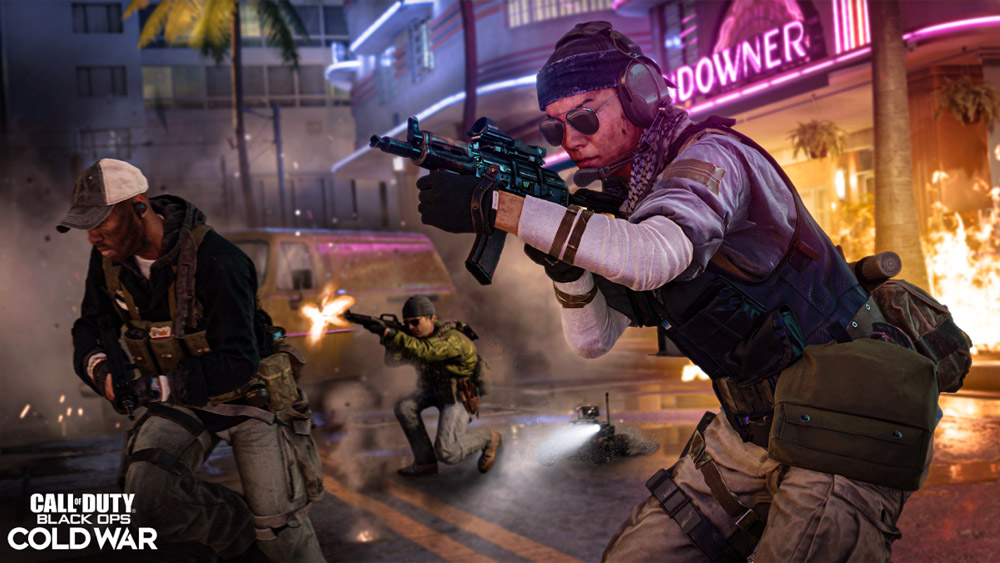 Call of Duty: Black Ops Cold War Open Beta begins with an early access period on October 9th for PS4 players and October 16th for Xbox and PC players. The beta opens for all platforms on October 18th, where players can experience the game before launch on November 13th.  For further multiplayer beta early access details, please visit this link.