TOKYO (27th August 2021) – Square Enix Co., Ltd. (Headquarters: Shinjuku, Tokyo, CEO: Yosuke Matsuda, hereinafter "Square Enix") announces that BRAVELY DEFAULT™ II, a brand new RPG in the Bravely series, will be releasing for Steam® on September 3, 2021.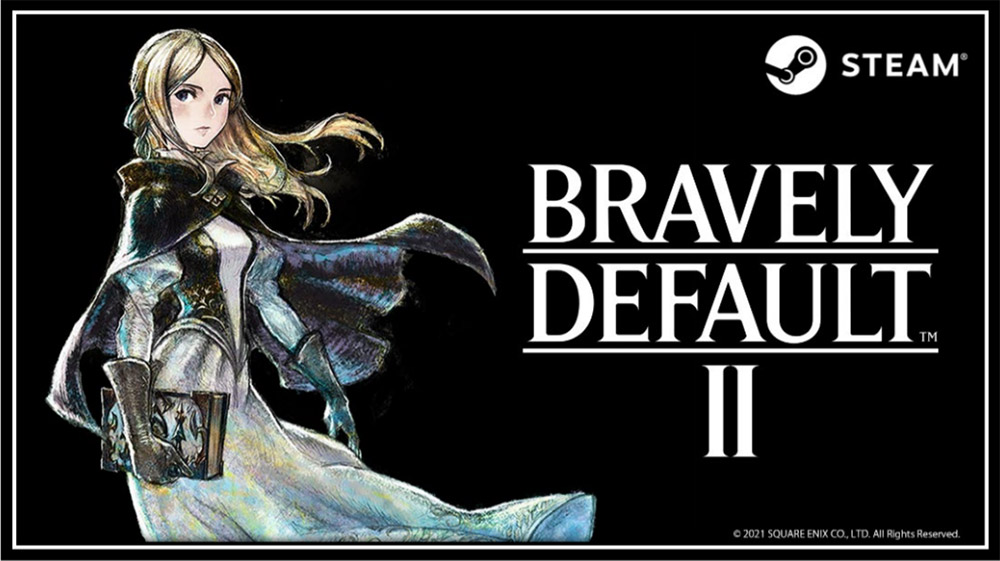 Steam Ver. Release Celebration: We are now on 10% off sale!
The store page has been launched today on Steam, and pre-orders are now available as well.
In addition to above, we are offering a 10% off discount sale from today until September 14 AM2:00 JST to celebrate the release of BRAVELY DEFAULT II on Steam platform.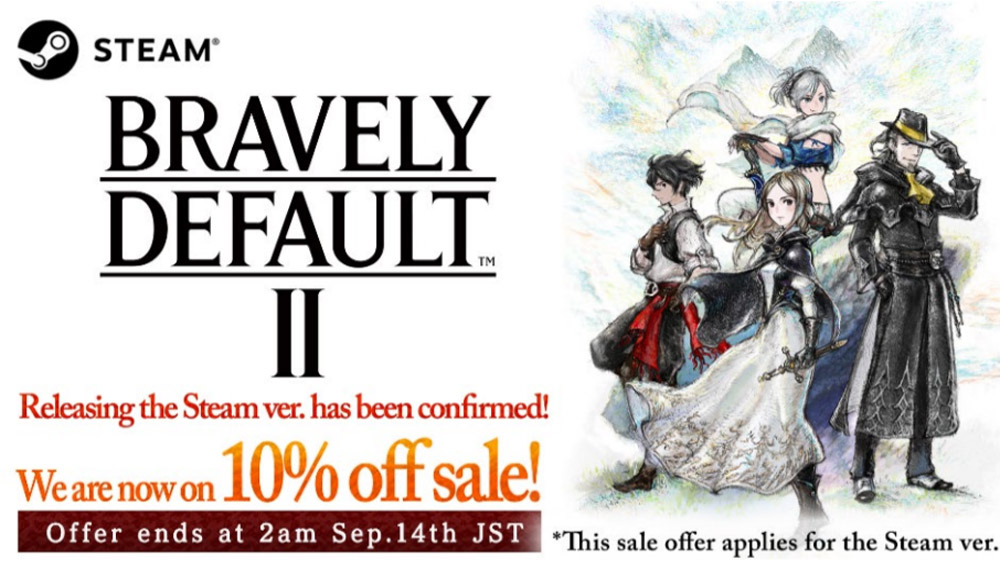 About ʻBRAVELY DEFAULT II'
Originally released for the Nintendo Switch™ on February 26, 2021 and sold 950,000 units worldwide, BRAVELY DEFAULT II is a brand new RPG that comes from the team that brought you the Bravely series and Octopath Traveler, and features music from Revo (Sound Horizon/Linked Horizon), acclaimed composer of the Bravely Default soundtrack.
Those who have never played the series before can also enjoy the game with a new story in a new world and all-new Heroes of Light.
Also, in addition to the classic turn-based system that allows you to combine jobs and abilities to suit the situation at hand, you can also enjoy innovative and strategic battles featuring the unique Brave and Default commands, in which the former allows you to perform multiple actions at once, while the latter allows you to save up actions for future use, bringing an all-new tactical element into play on the battlefield.
Moreover, the Steam version, which will be available on September 3, will feature controller support and a range of resolution settings.