It is notable that Final Fantasy VII has so many memorable characters and the remake iteration, no doubt, has re-imagined all these character to modern day graphics with no mistakes.
Along with the release, some Thai cosplayers, of course, have also got themselves dressed up as Tifa, too!
Today, we are going to take a closer look at all these beautiful girls. Without further ado, let's get started!
1. Noon – High self-confident and gentle Tifa
Piyachat Saelim (Noon or Anongnoon) chose to cosplay as Tifa because she thinks that this character is a good companion for Cloud. Moreover, she is a confident woman who still retains her gentle look at the same time! (Note: Anongnoon previously dressed up as Froppy, too!)
Anongnoon has revealed that she lovesTifa attires in both original and remake games. She also thinks that cosplaying as a character who has a different trait is like a challenge for her. "I will be really glad if people love my cosplay," She ended.
IG : Anongnoon
2. RiLinNz – Gorgeous Tifa in Seventh Heaven Bar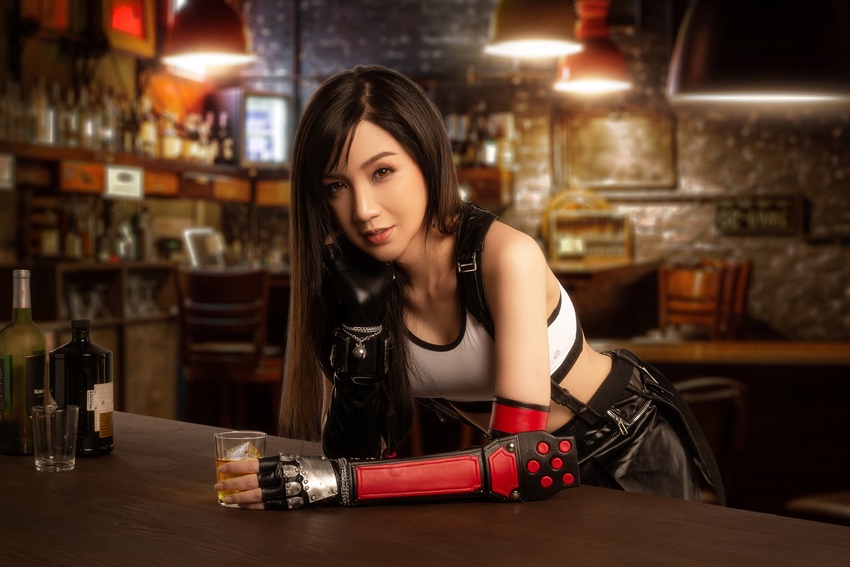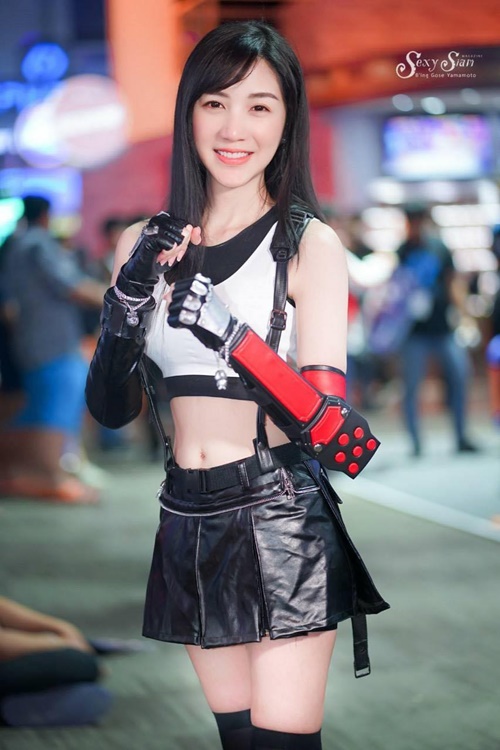 RiLinNz has cosplayed as Tifa in Seventh Heaven Bar, (a location found in-game.) If we try to look at her makeup, it cannot be denied that she perfectly depicts a real-life Tifa!
RiLinNz is indeed one of many die-hard fans of Final Fantasy VII out there. She revealed that while she does not have any favorites from the cast, it was the story of this game that attracts her the most.
Later, once Tifa design in Final Fantasy VII: Remake has been revealed, she thought that this character resembles to her and decided to cosplay.
Facebook: Rilinnz
IG: Rilinnz
Tiktok: Rilinnticha Puk (Tiktok)
3. Onnies – Tifa with Matching Red Pupils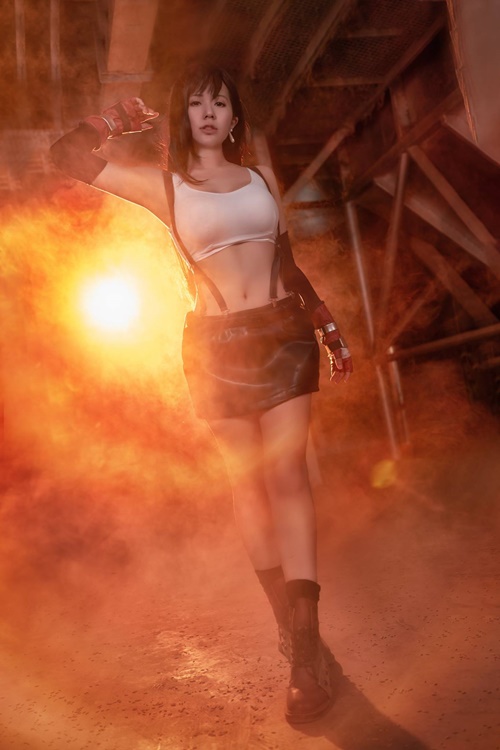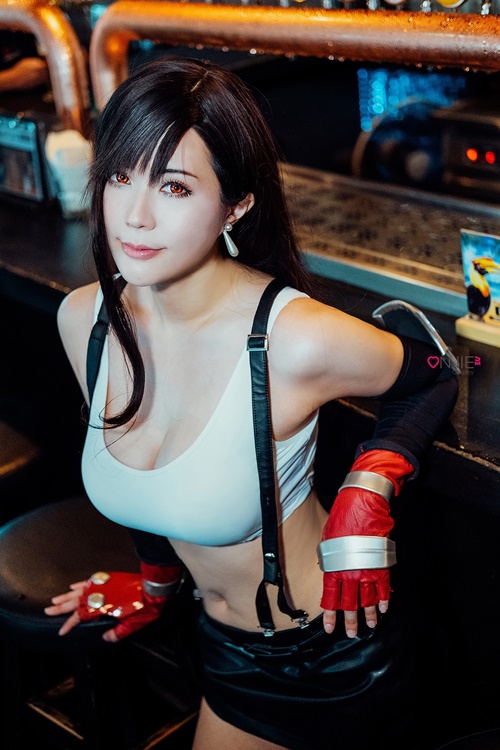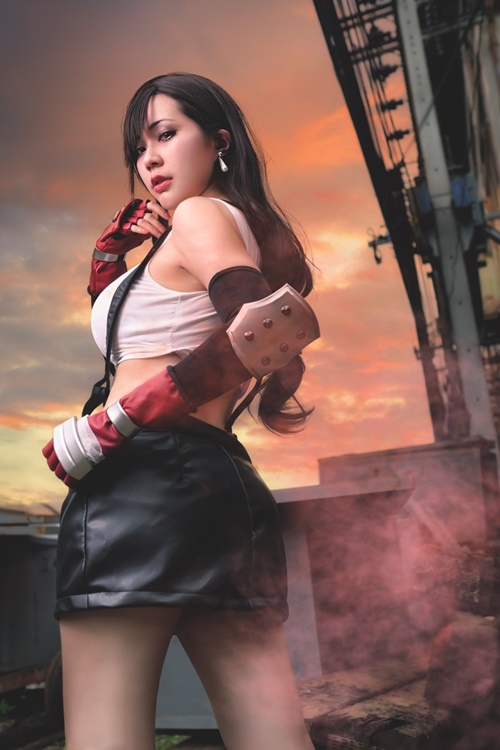 Next up, we have Onnies who also perfectly dressed up as the original Tifa. She also has her red contacts as we found in the character, and what we really like is that her shooting location does rocks!
Onnies said she actually like Yuffie, another girl from the game. However, she is not available in the first part of this game yet, so she chose to go with Tifa instead. "If there were only two choices: Aerith and Tifa, I would go with Tifa," she said. However, if we go to her own Facebook page, we can see that she used to cosplay as Aerith as well!
4. Moiicos43 – MOE Tifa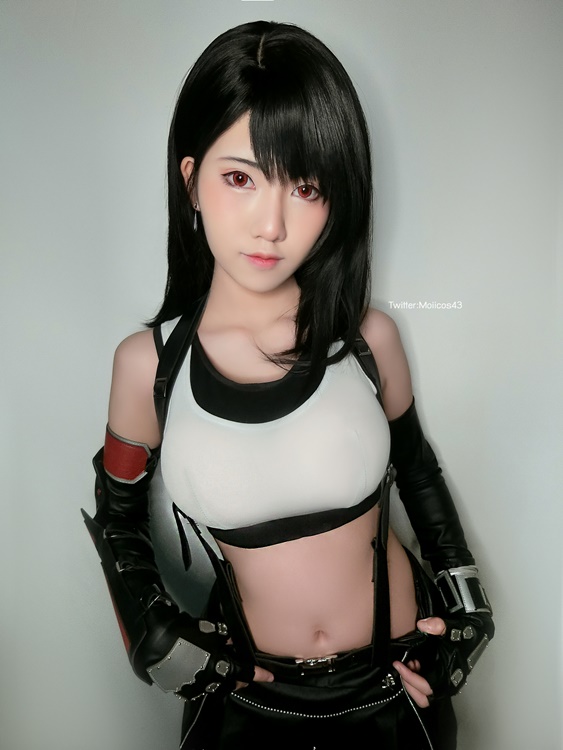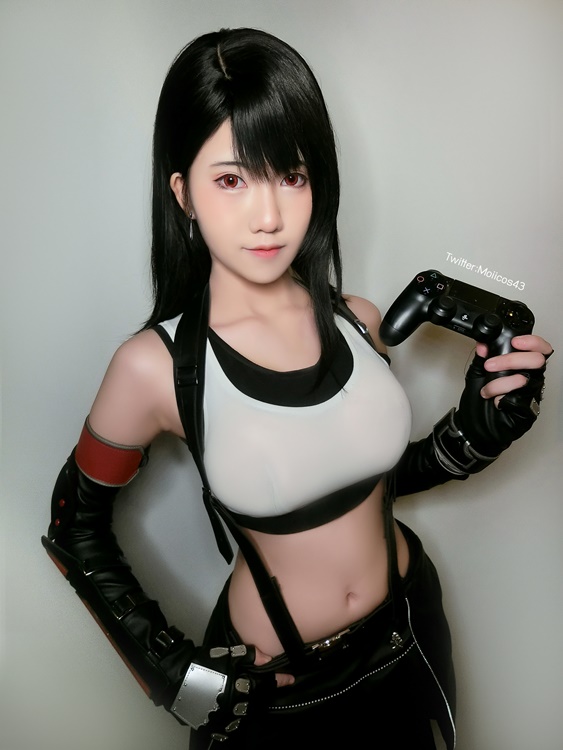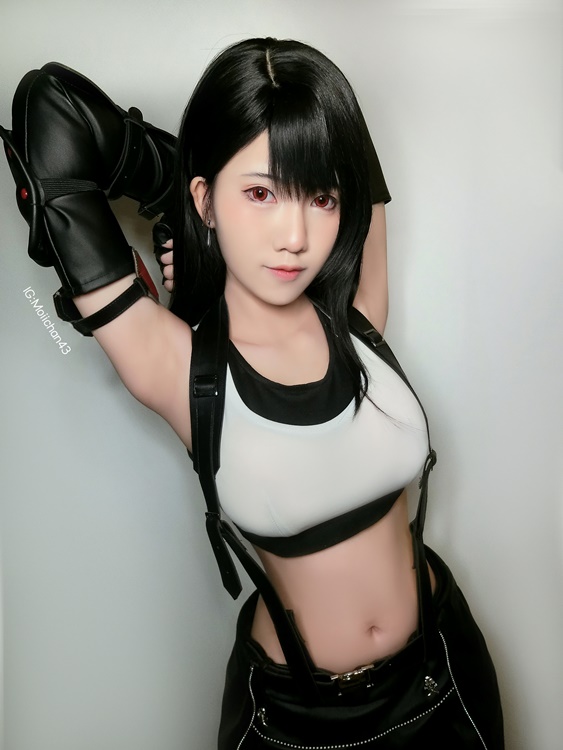 Being a big fan of Tifa, Moiicos43 or Moiichan revealed that she has done all the production by herself e.g. shooting or dressing.
"I love black-haired character and Tifa Lockhart shares the same traits," she stated.
Moiichan also continued that she likes her confident look and martial arts skills. "I think she has the personality that is suitable for me to cosplay as, but most importantly she is a lead character!" She laughed.
IG : Moiichan43
Twitter : Moiicos43
Facebook Page : Moii – もい
5. iammhuay (Pang) – Red-haired Tifa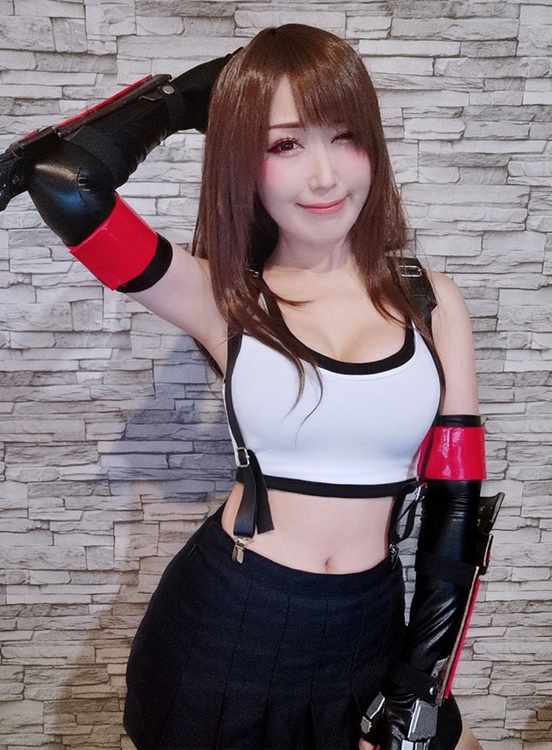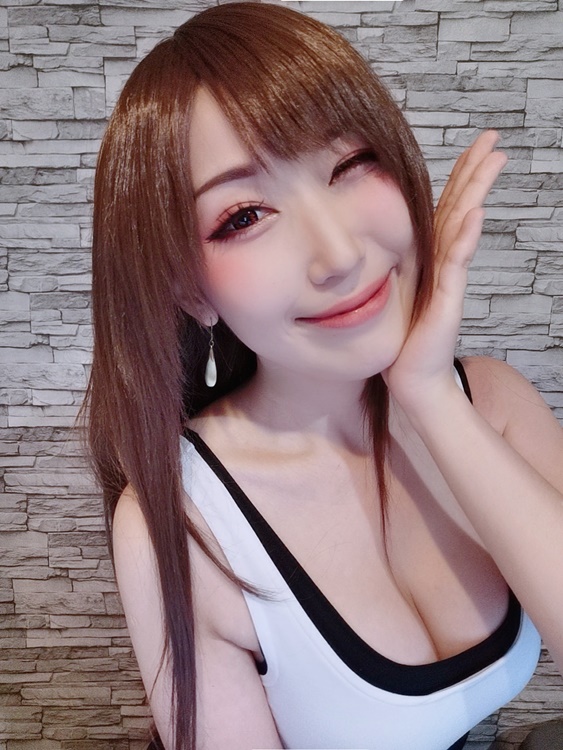 This might look differently from the rest of the girls, but this Tifa does have a nice and sexy look!
Twitch : iammhuay
Facebook : iamMhuayGamerGirl
IG : iammhuaygg
Finally, these girls do depict Tifa perfectly in real life and we do expect to see more of their beautiful cosplaying in the future! Kudos to Youryu, our good friend from ThisIsGame Thailand!