Recently, one of the biggest Esport event of the year, PUBG Global Invitational.S 2021, has ended with a victory of Susquehanna Soniqs from the United States. Despite having a pandemic, it cannot be denied that the event went flawlessly and the prize pool was also highest among the other PUBG tournament.
Furthermore, ThisIsGame Asia had a good opportunity to interview one person behind the success of the tournment, Yi Minho who is a current PUBG Esports head in Krafton. He has shared so many interesting facts and thoughts on Esport market and the past event itself. Without further ado, let's get started!
Q1: How does it feel to be joining Krafton team?
It is my honor to join the creator of PUBG, a historical game that pioneered a new genre called "Battle Royale"
I think PUBG Esports is a very difficult event to organize since a match involves a whopping 64 players battling each other at the same time. I want to pay my respects to the KRAFTON team who is nevertheless successfully running the event and this by itself really stimulates and motivates me.
Having joined the team, I've realized the organization was really putting their all into Esports. I wanted to be part of that and help PUBG Esports jump to the next level.
I have a background in content creation and my goal is to boost PUBG Esports to its highest quality and communicate more and give more to the team and the fans.
Q2: Was the PGI.S a bigger challenge compared to the past events you have worked on?
It was a huge challenge to gather players from around the world, take care of them for three months (including the two-week quarantine period) and run the tournament amid high uncertainties due to the COVID-19 pandemic. It was all the more a meaningful tournament because it was the first online/offline hybrid tournament to run for 8 weeks, the longest period ever.
While so many Esports tournaments had to be postponed or canceled, I think I can proudly say that we are a rare case that actually pulled off an event successfully. Also, the fact that our new 'WWCD(Winner Winner Chicken Dinner)' rule went well during the tournament is something we can really pat ourselves on the back for.
(Implemented at PGI.S, the WWCD rule uses a point system primarily based on the 'Chicken Dinner')
It was a huge challenge, but the tournament ended well without a problem. PGI.S ran for the longest period ever and offered the biggest prize. In particular, through the Pick'Em Challenge event where people predict the winner every week, 30% of the revenue from in-game PGI.S items contributed to the prize pool. As a result, the total amount of prize money reached over 7 million USD, more than double the previous amount.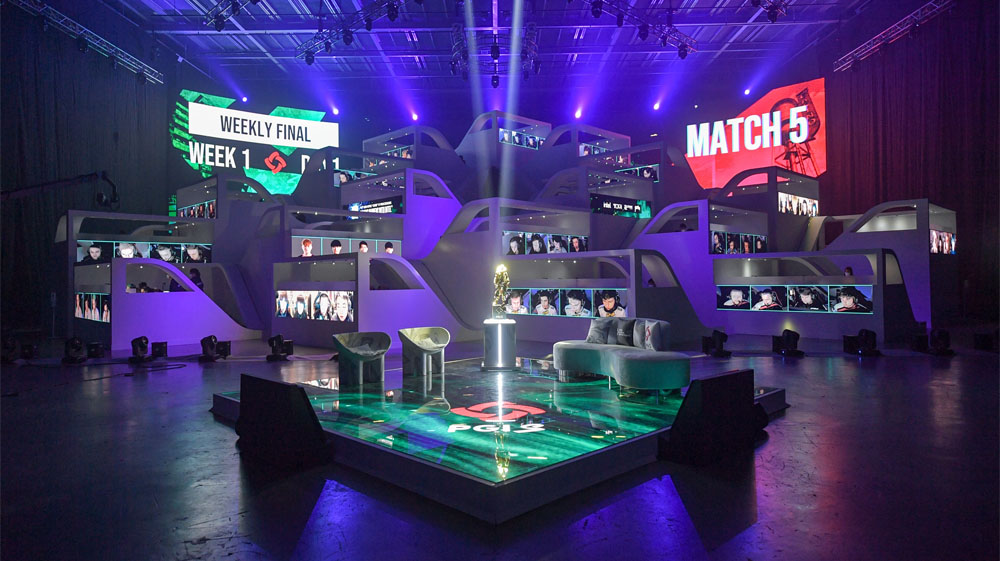 Q3: Will there be any surprise for the players that we can look forward to?
Without a doubt, the players and the fans are the backbone of the Esports industry. Therefore, what is critical is how to motivate these two core groups and how to connect them.
Motivation for the players would be holding more events and creating the best stage and contents so that they can comfortably focus on the game itself. For the fans, we plan to introduce more mechanisms like the Pick'Em Challenge for their active participation in the tournament and more events through the website and social channels
We also plan to make various contents and hold more online fan meetings so that players and fans can better connect with each other. We will use social media more aggressively as well.
One thing we can say to the players with certainty is that the brightest moment for PUBG Esports has yet to come.
Q4: How do you see the future of Esport events during the pandemic?
It is very unfortunate that we cannot feel the excitement of the fans directly from the stadium with a contact-free lifestyle becoming the new normal.
Ironically, however, such circumstances have highlighted the strength of Esports – it isn't restricted or bound to physical space. This drove the explosive growth of Esports last year and I think the trend will continue.
KRAFTON tried out many new things while preparing for PGI.S, such as running the very first online/offline hybrid tournament and incorporating AR on the stage. The development of technology in Esports is truly breathtaking and I believe fans also have high expectations now. I have no doubt that Esports titles that pursue and showcase new tech will become trend leaders and eventually take a bigger portion of the Esports pie.
Q5: How do you see the Esports market in the SEA territory? Is there a team you are cheering for?
I believe SEA is one of the most important Esports markets in terms of both popularity and scale.
I am grateful that PUBG Esports stands out and receives a lot of support from fans particularly in SEA compared to other Esports competitions. I can't say I'm rooting for a specific team, but I'm always delighted to see Buriram take the stage. They did really well during this competition. I used to work in traditional sports and I still remember how Buriram FC (soccer team) made a dramatic entry into the quarterfinals in the 2013 Asia Champion's League.
We value every single team but pay closer attention to teams like Buriram that have expanded their scope from traditional sports to Esports,
Since they have extensive know-how from running a traditional sports team and have the potential to bring their existing fandom to the Esports space.
Q6: Can we expect any special Esport event held by Krafton in Thailand?
Yes. Although it is difficult to promise an offline event during the pandemic, when things get better Thailand is definitely one of the potential host countries for PUBG Esports. Holding a large-scale event successfully in SEA is going to be a big leap forward for PUBG Esports. Please feel free to recommend me any great venues for future events
Q7: In your opinion, what's the heart of PUBG Esports that makes it stand out from other competitions?
As the pioneer and first-mover in Battle Royale Esports, PUBG Esports has tried many new things for the first time in the industry and built up much know-how. (e.g. rule set, observing, content)
A match typically involves 64 players so PUBG Esports is well positioned to provide many interesting stories. Especially, narratives played out during the last 5 minutes are absolutely exciting and immersive and this cannot be found in other Esports titles. We will continue our efforts to tell the best stories about the dramatic journey that leads up to the last man standing.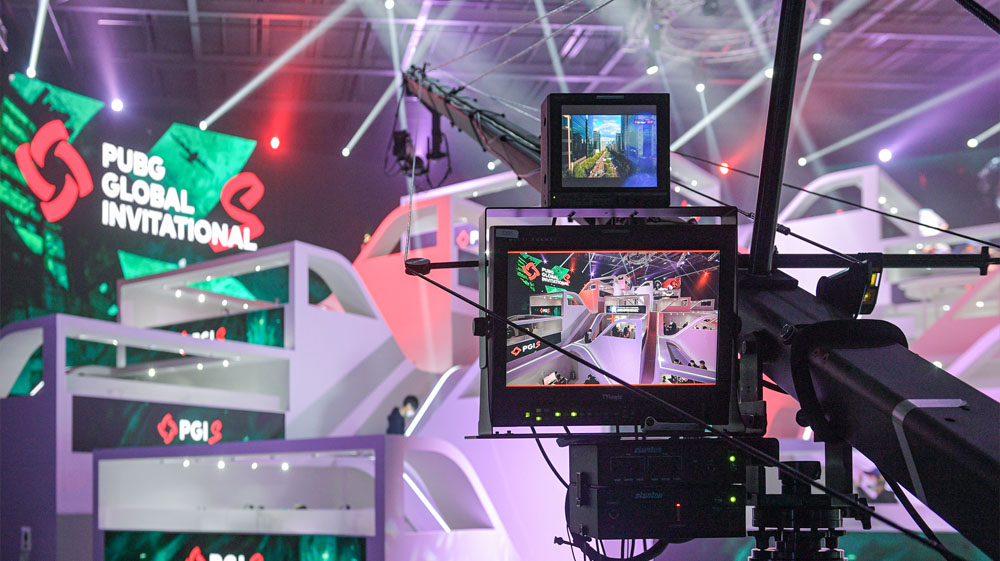 Q8: Do you think interest towards PUBG Esport has increased lately? How was it compared to the last year's competition?
The global Esports market is growing continuously and PUBG, a Korean game, is garnering popularity across the world.
There are about 170 professional PUBG Esports teams across East Asia, Europe, North America, Oceania, and Latin America. No other Esports league from Asia has been as successful as PUBG on the global stage.
To live up to the expectation of the PUBG fans, we also broadcasted PGI.S via numerous channels in 17 languages.
Esports has been designated as an official medal event in the 2022 Asian Games and I hope PUBG can be a part of it seeing how great of an event we were able to carry out this year
Q9: Do you think social media has a big impact on the Esport scene?
Social media is an indispensable element in the sports and entertainment industries. And it goes without saying how important social media is to Esports which is basically a combination of the two.
Particularly, I believe it is crucial to provide content tailored to each social media platform. I think "PUBG Analytics" on Twitter is a very useful channel. PUBG Esports is huge but has yet to secure a wide variety of user communities into its ecosystem. We are doing our best to expand and welcome a wider range of fans.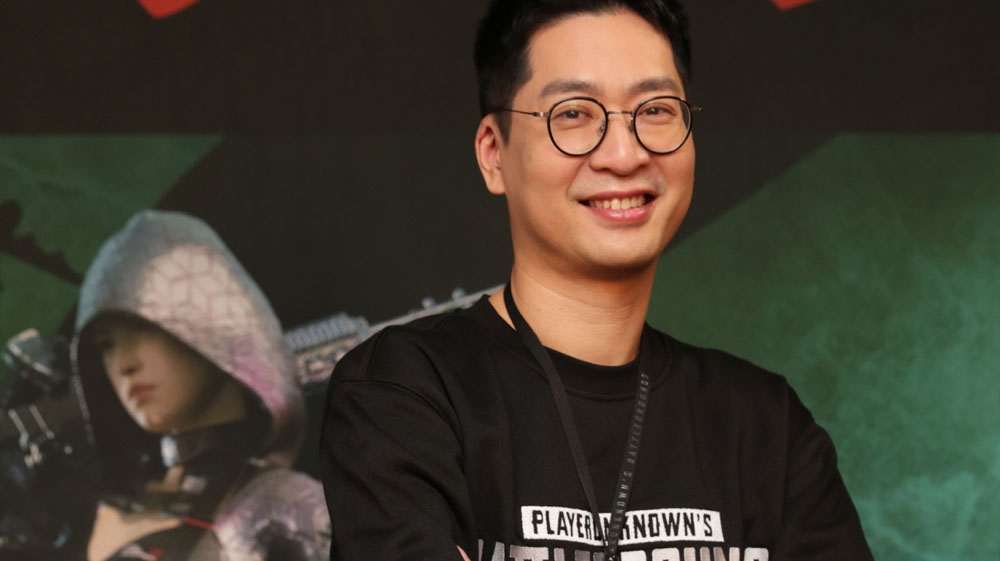 Q10: This may be slightly off-topic, but have you ever had a chicken dinner?
Of course. It was my former colleague who I shared a chicken dinner in the game that recommended me to join PUBG. Remember folks, chicken dinner in PUBG can lead to a chicken dinner in real life too. (wink)