Feral Interactive has confirmed that a classic RTS game, Company of Heroes, is going to see a release on iPad later this year.
Here's the statement shared on the website:
Company of Heroes is the critically-acclaimed and enduringly popular World War II game that redefined real-time strategy with a compelling combination of fast-moving campaigns, squad-based tactics, and dynamic combat environments.
Command two companies of American soldiers to direct an intense campaign in the European Theater of Operations starting with the D-Day Invasion of Normandy.
Optimized for iPad, Company of Heroes features an intuitive user interface for swift execution of advanced real-time tactics in the heat of battle.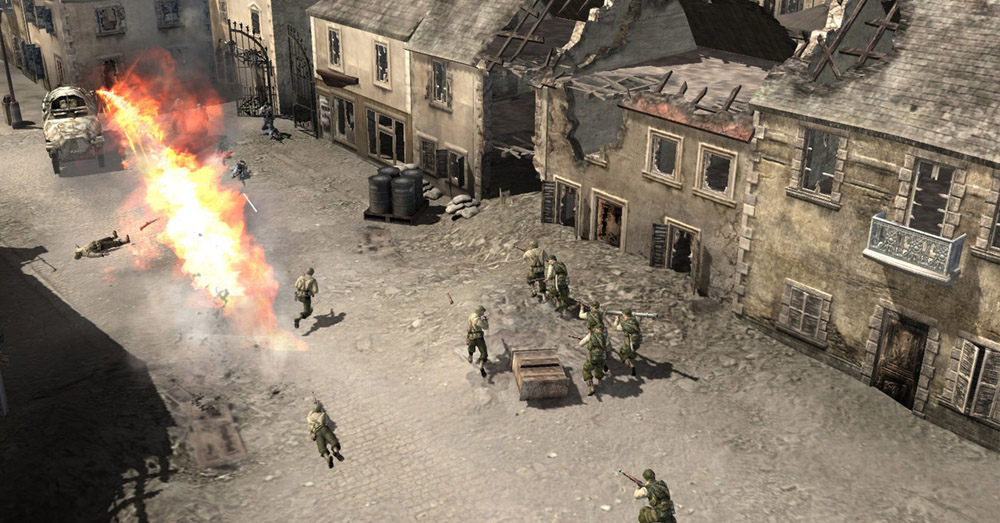 Company of Heroes is a themed real-time strategy game based on World War II events, starting from the D-Day at Normandy Beach. Players will need to lead their troop to capture the points located within the map and gain more resource points to improve their units and constructions.
Company of Heroes firstly launched on PC in 2006. The game was highly praised by many RTS fans and got two expansions coming in 2007 and 2009 respectively.