Guangzhou, China, May 20th, 2021 – Today, NetEase Games' annual product launch event NetEase Connect 2021 premiered with the first ever English version to a worldwide audience. The show revealed new information about upcoming and recently released games as well as exciting world premieres of completely new titles.
A summary of all news is listed below:
Infinite Lagrange
The Sci-fi grand space simulation game Infinite Lagrange recently launched in Europe, and will be launched on mobile and PC together on June 2nd this year around the Americas, including the United States, Canada, Australia, Mexico, Brazil and other countries. Pre-registration for Infinite Lagrange on Android and on the official website is now open
Onmyoji: The World
Onmyoji: The World is a new spinoff of the Onmyoji series that has been downloaded by hundreds of millions of players worldwide since 2016.
The new part promises to be a truly revolutionary work in terms of storyline and graphics. In this game, players assume the role of Onmyoji, who roam and fight in between worlds with shikigami—Japanese folklore spirits.
Onmyoji: The World will support cross-play between different platforms, it will bring smooth gaming and social experiences for players from different platforms. Let's hope this game coming out very soon.
Frostpunk: Rise of City
In the mobile version of the award-winning post-apocalypse society survival simulation game, players lead a group of people through a freezing post-apocalyptic landscape and manage the only city left out there. They need to make tough decisions in order to ensure survival and the growth of the city. This goes from workforce allocation to health care, resource management, research and coping with the brute forces of nature.
Vikingard
Vikingard is a casual simulation RPG mobile game featuring the age of Viking, in which you will inherit a tribe that has since waned in prestige. The harvest was poor, and the terrifying Scandinavian winter approaches – can your leadership save your people? Reclaim land, grow crops, preside over trials, and brawl with warriors in real Viking style! With fully developed characters, a gripping story, and dynamic gameplay that are simultaneously exciting and casual, Vikingard is a game no true Norseman should miss!
Vikingard is coming to mobile later in 2021.
Lost Light
In this survival shooter mobile game players join the "Firefly" task force and unveil the sinister plot behind the exclusion zone. Survive the brutal domain where humanity ceases to prevail, and danger lurks in every corner! The world of Lost Light abides by the rule of "high risk-high return." You could either sneak your way around and scavenge for supplies or go out with guns blazing and plunder like a warlord. Gear and firearms are recreated from real models with enormous attention to detail. Upgrading weapons and trading in the player-driven economy are also essential to build up your strength and keep your enemies at bay. After a battle, players retreat deep within the abandoned subway tunnels to stash loot and build up a base.
Lost Light is currently in soft launch in several regions including Australia and New Zealand and will come to more regions in the future.
Racing Master
Developed using the Unreal 4 engine and Codemasters' proprietary EGO technology, Racing Master is a real time simulation racing game featuring real-world vehicles and tracks for all racing enthusiasts on iOS and Android. In the new trailer NetEase shows the level of detail the developers put into recreating the most realistic racing experience possible. Players will experience authentic racing in cities around the world with dozens of hyper-realistic cars from brands including Ferrari, Lamborghini, Porsche, Koenigsegg, and Aston Martin. Customizing vehicles with real world parts from leading manufacturers and setting the handling from casual to simulation for maximum control is also available in the game.
NARAKA: BLADEPOINT
NARAKA: BLADEPOINT is a 60-player Action Royale offering players insane mobility powered by systems of parkour and a grappling hook, a vast arsenal of melee and ranged weapons and a roster of characters with powerful abilities. On Morus Island players explore a vast, mysterious battlefield where every section is unique and paired with a breath-taking eastern art style
The new video showed impressions from the open beta in April 2021 where the game attracted 145,000 concurrent players, ranking fifth on Steam.
NARAKA: BLADEPOINT will be released for PC on Steam this summer.
EVE Echoes
The mobile sci-fi sandbox MMO EVE Echoes launched last year and since then has seen several updates that further improved the user experience. In June, a major new update will introduce the long-requested exploration system along with new PvP and PvE content. This includes advanced Tier 10 ships and huge Capital Ships. Players can explore the unknown reaches of Nihilus Space for hidden treasures and technologies never seen before.
Identity V
As one of NetEase Games' most popular titles, Identity V, the first asymmetrical multiplayer mobile horror game, released a new trailer, which unveiled the upcoming Identity V X Death Note crossover event starting May 27th. In this crossover, the core characters of the original work, Ryuk/Light Yagami/Misa Amane/L will enter the manor. Players of Identity V will assist detectives in investigating bizarre deaths in the manor. Also, a major content update named "Time of Reunion" was announced for November 2021.
As the pioneer and leader of the global asymmetric competitive e-sports category, Identity V will continue to invest in the global E-Sports ecological layout in the next year. In addition to the annual festival "Call of the Abyss", we will hold two IVC in Japan, one IVC in South East Asia, one NAEU important tournament, and more popular events to ensure that players from all regions can continue to participate in high-level competitions.
LifeAfter
The open-world doomsday survival game LifeAfter just celebrated its second anniversary on PC and mobile.
In addition to the exciting fights against the infected, construction build is one of the players' favorite game modes. The Lead Producer Xiaochen just shared a few insights on what have been contributed by over 200 million players under this mode: 1,470,000 kilometers of speedways, 800,000 slip ropes tied for teams and friends, 1,300,000 lamps that light the dark roads ahead and 660,000 mailboxes stood around the world.
Season 3 also introduced multiple major updates, including enhanced graphics, huge seamless maps, realistic season changes and natural disasters such as volcanic eruption and typhoons.
Astracraft
The Real-time sandbox & combat mobile game Astracraft lets you build and customize your own robots and lead them into battle. All components abide the laws of physics and weapons have accurately simulated effects on other vehicles. The well-developed in-game social network lets players battle on the same team with their friends!
Astracraft is already available for mobile devices and the trailer revealed the new game mode named "Ride to Arms".
Badlanders
In the survival looter shooter mobile game Badlanders scavengers fight for treasure and glory upon the ruins of a once-great civilization. Intense adrenaline-filled encounters lead the player to riches.
To get an edge over your opponents, enhancing your gear is a must. The ultra-realistic firearms can be customized in many ways to fit your own playstyle. But do not forget, you need to leave the battlefield alive in order to secure your valuables, you can sell them to other players for additional profits and if you have a really good business sense, build your own empire and the world is yours.
During the show, a new map featuring a desert landscape and new weapons and attachments were announced, so there is plenty of new content to look forward to.
Project Ragnarök
Project Ragnarök is a strategy MMORPG based on Norse Pantheon mythology and Ragnarök Lore, that allows players to explore the historic realms on their own terms. The prophecy of Ragnarök is coming: The supreme Valkyrie in the Hall of Valor has been summoned by Odin to the mortal world to stop the annihilation from taking place. The title supports full cross-platform play between PC and mobile devices.
The action-packed trailer introduced several new characters, enemies, combat and magic abilities as well as new environments and gameplay features.
My School Simulator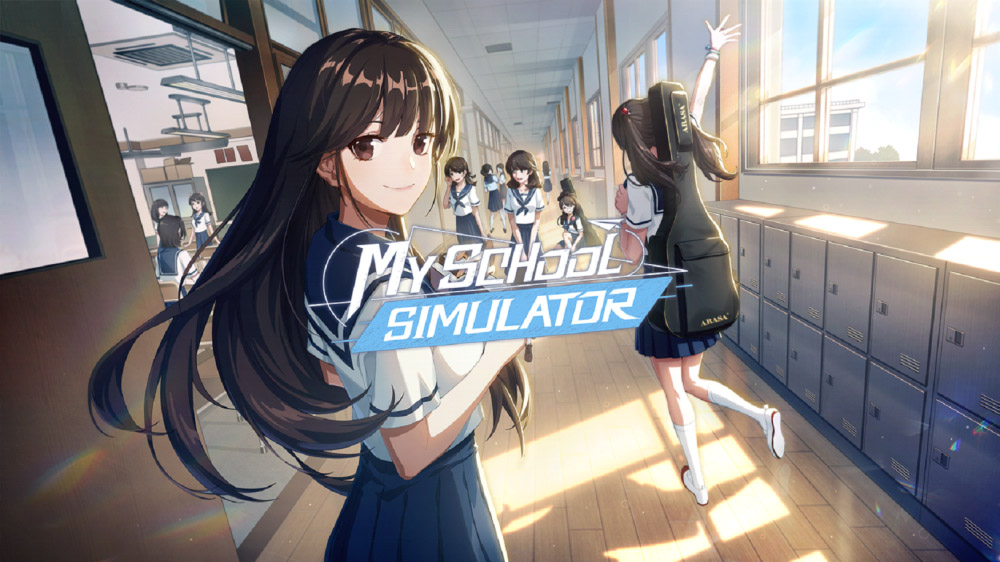 My School Simulator is an online school life simulation game. This fresh sandbox game is featuring multiple editors where almost everything can be customized! You can play as anyone, go anywhere, experience any kind of school life as you wish in this fictional Japanese style city campus.
The show was streamed on the official NetEase Games YouTube channel and the official NetEase Games Facebook page. The videos are still available to watch for all gamers that missed the premiere.
NetEase would like to thank all gamers that attended NetEase Connect 2021. We are looking very much forward to your feedback and are hoping to see you next year on May 20th.
To stay up to date with NetEase Games, check out the official Facebook page.