After a long wait, Call of Duty: Mobile is now available to download on both iOS and Android devices.
Call of Duty: Mobile (CODM) is a free-to-play first-person shooter game developed by Tencent Games and Activision. This game brings together the maps, weapons and characters from across all the iconic Call of Duty series.
Here's the information shared via Activision blog:
Fast and Fluid First-Person Multiplayer Combat
Begin your Call of Duty: Mobile career with a quick tutorial, after which you'll have the option to explore the Loadout menu, customize up to five separate Loadouts with Primary and Secondary weapons, a Soldier type, an Operator Skill, Lethal and Tactical Equipment, and three Perks.
Every Operator in the game comes complete with three Scorestreaks, earned in-game by taking out enemies and completing objective tasks.
Rank up to earn and unlock classic Call of Duty characters, such as John "Soap" MacTavish and Simon "Ghost" Riley from the Modern Warfare series, as well as Alex Mason from the Black Ops series.
Jump into Multiplayer and choose a game mode from a selection of new and classic Call of Duty experiences such as Frontline, Team Deathmatch, Domination, Gun Game, and Search & Destroy. Pick a preferred map, like Nuketown, Hijacked, Crash and more.
Battle Royale: Up to 100 Mobile Players Join the Fight
You'll also drop into new Battle Royale mode; a massive test of survival on a huge and unique open map featuring undulating terrain and locales from across the Call of Duty universe. Expect to play in Solo, Duo, or Quad-player competitions, across land, sea and air with vehicles including an ATV, helicopter, and tactical raft. Gather weapons and equipment you'll recognize from across the series. Play in either first or third-person perspective, and pick one of six Classes to play as, before you parachute in and the action begins!
DOWNLOAD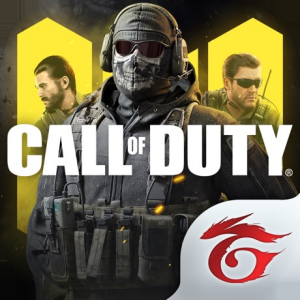 *At launch, Call of Duty: Mobile will be available in all App Store and Google Play supported countries and regions EXCEPT: Belgium, mainland China, and Vietnam