MYTONA has announced that Outfire is having a soft launched on iOS and Android exclusively in Brazil and Mexico at this time.
Outfire is a mobile top-down action 4v4 game with cartoonish graphics and simple gameplay which everyone can quickly enjoys with an ease.
Here's the information found on Google Play:
Looking for multiplayer battle royale with tactical gameplay?
OUTFIRE is a breathtaking new top-down shooter! Rush in, arm up, and compete to lead your team to victory!
ROLL IN – FIRE BACK – JUMP OUT
Join the fast-paced 4v4 team mayhem. Battles have never been so fast! Act quickly, keep moving, and don't let opponents get you.
The simple and intuitive controls, optimized for mobile devices, are great for beginners and experienced players!
SQUAD UP AND PLAY
Bring your besties to the game or meet new friends all over the world!
Neat moves, chat wheel and original in-game emoticons will bring gamers together to enjoy a skirmish.
PERFECT YOUR GUN
Check out the unique game feature – weapon enhancement!
Install a new sharp-shooter scope, replace the stock or increase the size of your mag. Now you can build the gun that suits your playstyle.
NEW DAY – NEW CHALLENGE
With the range of our game modes, there's no time to get bored:
King of the Hill – A battleground event for your team
Capture the Flag – Snipe, frag and save your team's flag
Data Heist – Survival and battle royale in one mode
DOWNLOAD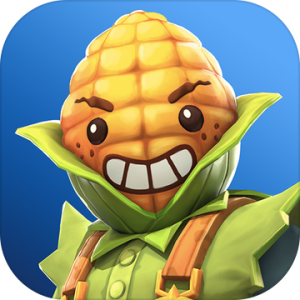 These links will take you to Brazilian stores
APK DOWNLOAD