Following the initial reveal in March, KONAMI has released Super Bomberman R Online officially on PlayStation 4, Xbox ONE, Nintendo Switch and PC. The game comes with a combination of classic gameplay and modern battle royale, supporting up to cross-platform 64 players per session.
Moreover, KONAMI announced that every player who log in during the launch will also get a free Bean Bomber as a part of Fall Guys: Ultimate Knockout. Interested players can find the example below.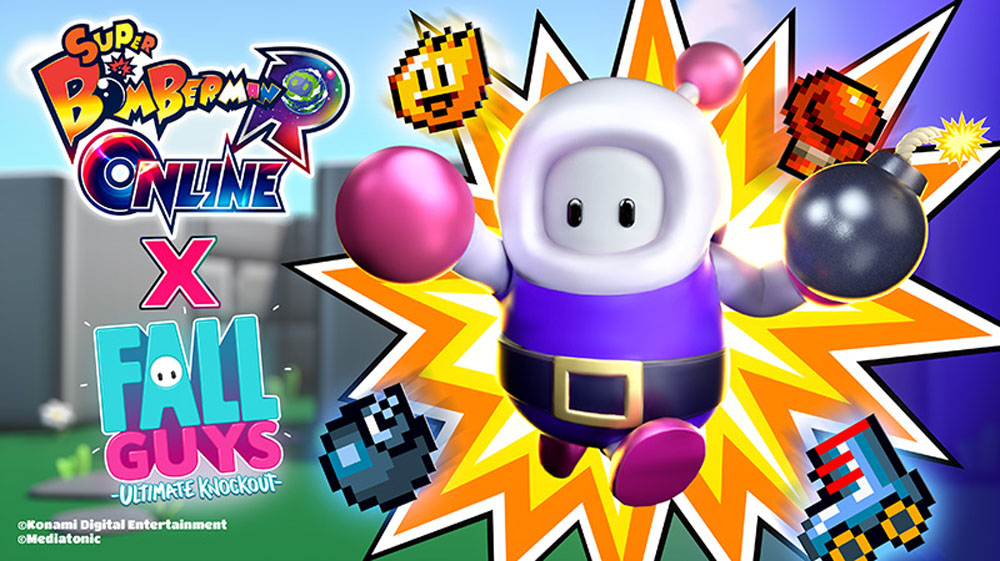 Here's the description shared on Steam:
Drop bombs and collect power-ups to blast your way through SUPER BOMBERMAN R ONLINE!
You can compete against up to 64 players from around the world in this explosive survival battle! Fight your way to the end and outlast all other players to be BOMBER ONE!
FREE TO PLAY ONLINE BATTLE ROYALE
Back to classic Bomberman fun, the original survival battle format gets supercharged to 64 players online!
CUSTOMIZABLE CHAOS
Self-explode in style with fresh outfits and bomb skins bursting with pop-corn, or try on the latest head accessories available to customize your look!
PICK YOUR POWER-UPS
From essential Punching Gloves to the return of the iconic Louies, pick your power-ups fast to your kick your friends out with a spark!