Rocket Vulture has announced that the newest co-op cooking game, Cannibal Cuisine, will be available on May 20th, 2020.
In this game, players will have to hunt down the ingredient and cook it for the tribal god. However, the twist is that those preys are living human!
You may find the information shared on Steam below:
The god Hoochooboo is hungry… for you. But as all good cannibal cooks know, serving is better than being served. Chop up vegetables, fruits and tourists and serve your divine delicacies in arcade style with up to 4 chefs!
Tour the island
Ready, steady, cook your way through many levels in a full campaign across the island. Overcome spikes in mysterious temples, bushwhack your way through tourist infested jungles and stay away from lava in the underground.
Other-foodly activities
All kinds of extra-culinary skills are needed too to appease Hoochooboo. Skills such as outrunning the Spikey Log of Doom™, defeating waves of tourists and the tour boss in the jungle arena, as well as other challenge levels to prove yourself as the one true cook.
How Foodoo you
Mystical voodoo powers are the perfect ingredients to success, allowing you to dash, place healing totems or even breathe fire. In multiplayer each chef can choose a different ability to fit their cooking style.
Foodfest or Foodfight
Cook your way through hell's kitchen solo or with up to 4 chefs. Or challenge each other to foodfights in PvP. With so many chefs in the kitchen, chaos is sure to follow.
Features:
Arcade combat with unfortunate tourists – don't forget your voodoo powers!
Navigate varied tropical levels to collect extra ingredients and prepare Hoochooboo's meals.
Many levels of cannibal chaos in the jungle, temple, on the beach, and inside a volcano!
Choose your cannibal couture with many options for weapons and accessories.
Play solo, cooperatively, or in versus mode with 1-4 players.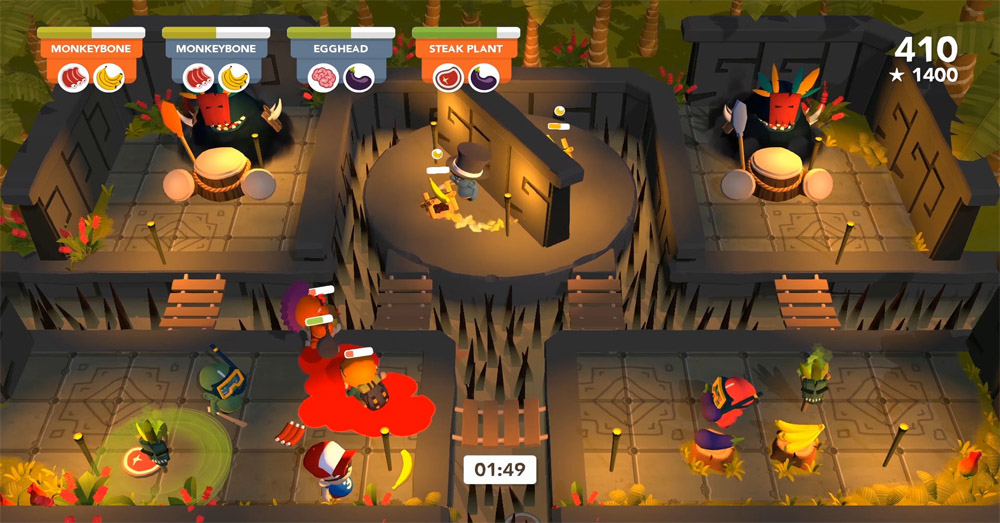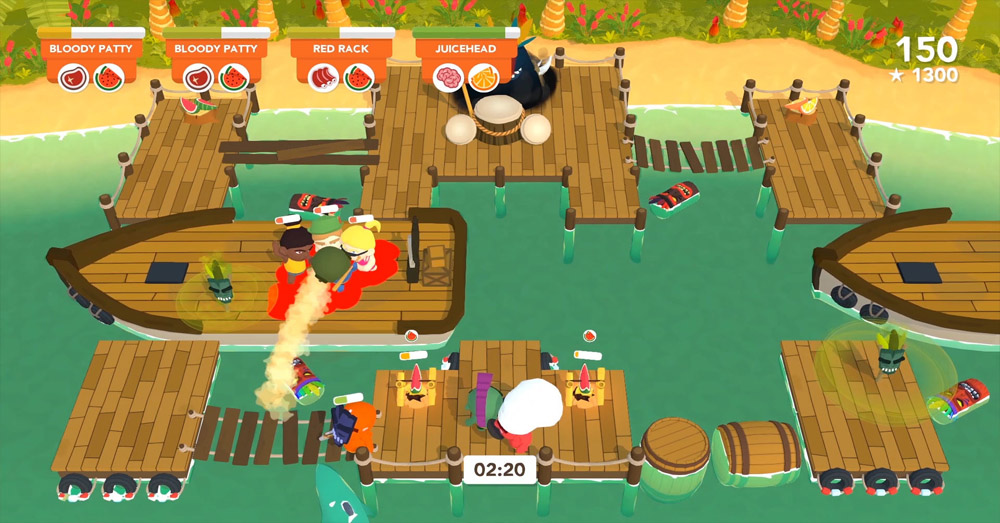 Cannibal Cuisine is releasing for Nintendo Switch and PC on May 20th, 2020. Interested players can now download the demo to try out for free. For more information to come, stay tuned to ThisIsGame Asia.