Sirlin Games announced that Fantasy Strike is now available as a free-to-play title on PlayStation 4, Nintendo Switch and PC.
Existing players will also get the founder's pack for free which will unlock all the main gameplay mode along with over 60 sets of cosmetic items.
You can see the description shared on Steam below:
A fighting game designed from the ground up to be so easy to control that even non-fighting game players can play it, yet deep enough to play in tournaments. Vibrant graphics and excellent online play.
Free-to-play, the good kind like DOTA2: Play all our characters online for free without any grinding or unlocks!
Free Modes: Online Casual Play, Online Ranked Play, Practice Mode, Single Match vs. AI
Be an archer with fiery arrows, a colorful painter, a martial arts master who can transform into a dragon, and more! Fantasy meets martial arts in this vibrant world.
Stuff You Get For Free
• Excellent online play + cross-platform play. We are not aware of better networking tech in any other fighting game, and we're sorry about how that sounds. Custom implementation of GGPO networking technology. Cross-platform with both Nintendo Switch and PlayStation 4 version.
• Online quick match. Just pick a character, click ready, and you're playing online.
• Online ranked play. Pick a team of 3 characters in this team battle mode. You'll play a series best 3 out of 5 games where you get to play each of your characters in separate games, for maximum variety. This mode uses built-on-the-fly tournaments.
• One-click spectating. Click on any friend in your in-game friends list to watch them play and automatically follow them as they play more online games. That's it!
• Daily Challenge. An endless survival mode that you can only play ONCE per day. See how you do compared everyone else that day.
• Practice mode. Includes dynamic frame data and frame-step features.
• Tutorial. A quick, 5-minute tutorial teaches you the basics of how the game works.
• Single Match vs AI. Pick your character and the AI's, then play a game. As much as you want!
• Spotlight Videos. Every character has their own spotlight video, a narrated tour by game director David Sirlin. Each video goes though that character's moves and what their general gameplan and strategy is about.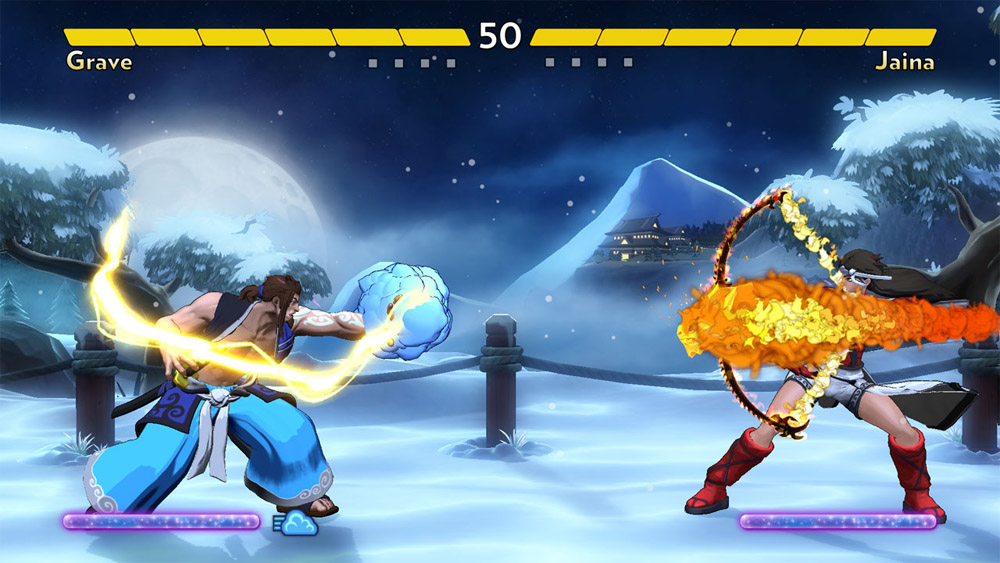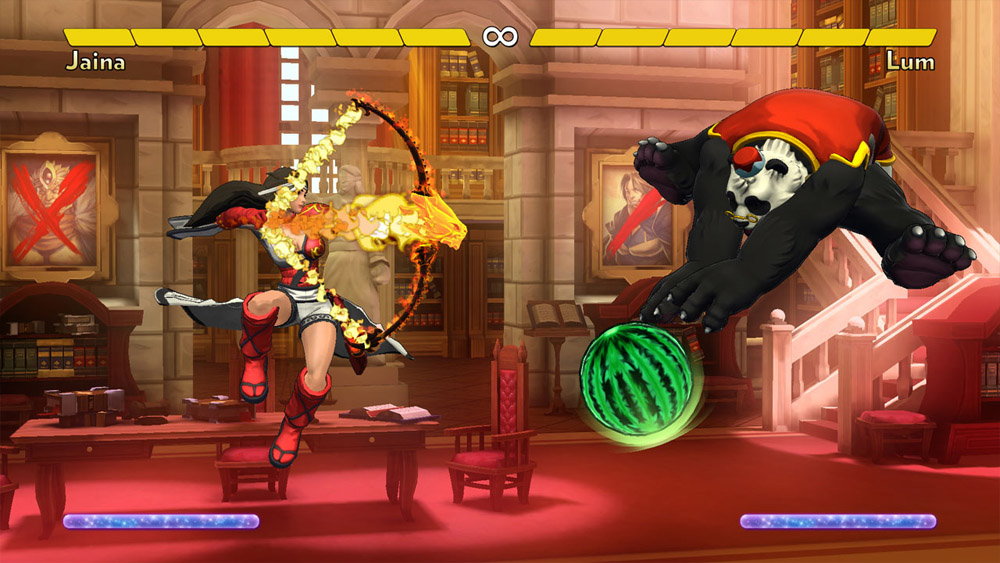 Fantasy Strike is now available on PlayStation 4, Nintendo Switch and PC via Steam.