Electronic Arts and DICE has announced Battlefield 2042, a new installment of a popular shooter, for PlayStation 5, PlayStation 4, Xbox Series X|S, Xbox One and PC. In this game, it will take place in the future as the name has implied and will introduce players into a massive-scaled battleground supporting up to 128 players at once.
You can find the information shared on Steam here:
Battlefield 2042 is a first-person shooter that marks the return to the iconic all-out warfare of the franchise. In a near-future world transformed by disorder, adapt and overcome dynamically-changing battlegrounds with the help of your squad and a cutting-edge arsenal.
With support for 128 players, Battlefield 2042 brings unprecedented scale on vast battlegrounds across the globe. Players will take on several massive experiences, from updated multiplayer modes like Conquest and Breakthrough to the all-new Hazard Zone.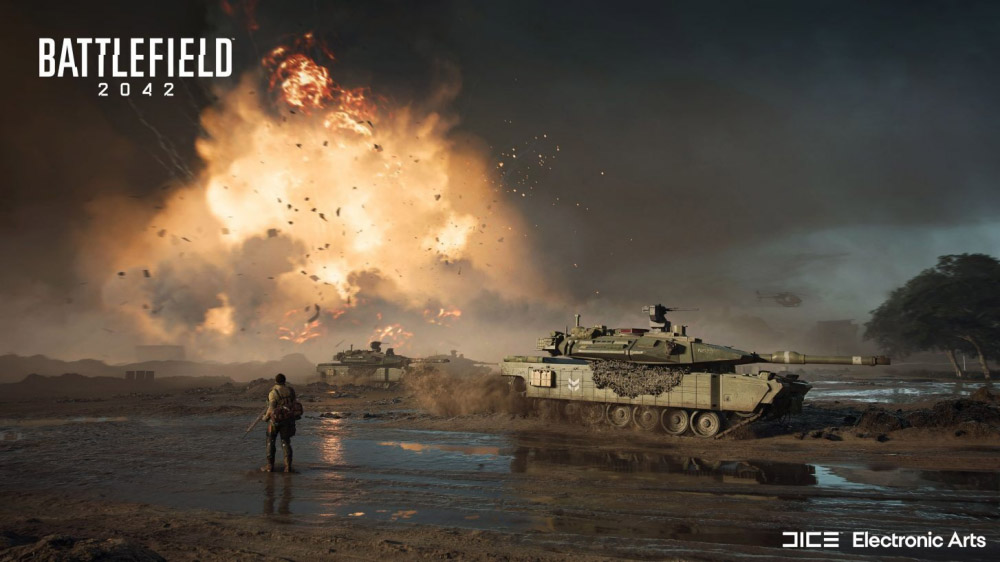 Battlefield 2042 will be coming to PC, PlayStation and Xbox platforms on October 22nd, 2021. The last-generation version will be able to upgrade for free in a Gold Edition. For more information to come, please stay tuned to ThisIsGame Asia.