GungHo Online Entertainment has announced via developer diary that the new game Ninjala will be having a second open beta test later this month.
Players will be able to join in a different time period based on their location, but the testing period will be longer this time.
In the video, in-app purchases, special currency and Ninjala Pass are also introduced. Players will be able to use Jala, the money, to buy cosmetic items and Ninjala Pass which will include special challenges that unlocks more stuffs.
Second Open Beta Schedule (GMT+7)
[ Japan ]
May 30th, 2020: 10:00AM – 11:59AM
May 31th, 2020: 10:00AM – 07:59PM
[ United States ]
June 1st, 2020: 02:00AM – 11:59AM
[ Europe ]
May 31th, 2020: 05:00PM – 02:59AM
[ Asia and Oceania ]
May 31th, 2020: 11:00AM – 08:59PM
Here's the description shared on Nintendo website:
An online action battle game featuring ninja and gum! Assume the role of a modern-day ninja and take part in the Ninjala tournament!
■ Ninja-Gum
Use Ninja-Gum to blow bubbles that can be tossed at your foes, craft all sorts of weapons, and dash across stages.
The appearance and variety of your weapon will vary depending on the type of Ninja-Gum you use.
■ Competitive Player
Take part in Battle Royale-style matches of up to 8 players and vie for supremacy with ninja around the world. The player who earns the most points over the course of the match will be declared the winner. Score points by defeating your opponents, obtaining items, destroying drones positioned across the stage, and more. Earn extra points by taking down your opponents with an IPPON—impressive finishing techniques.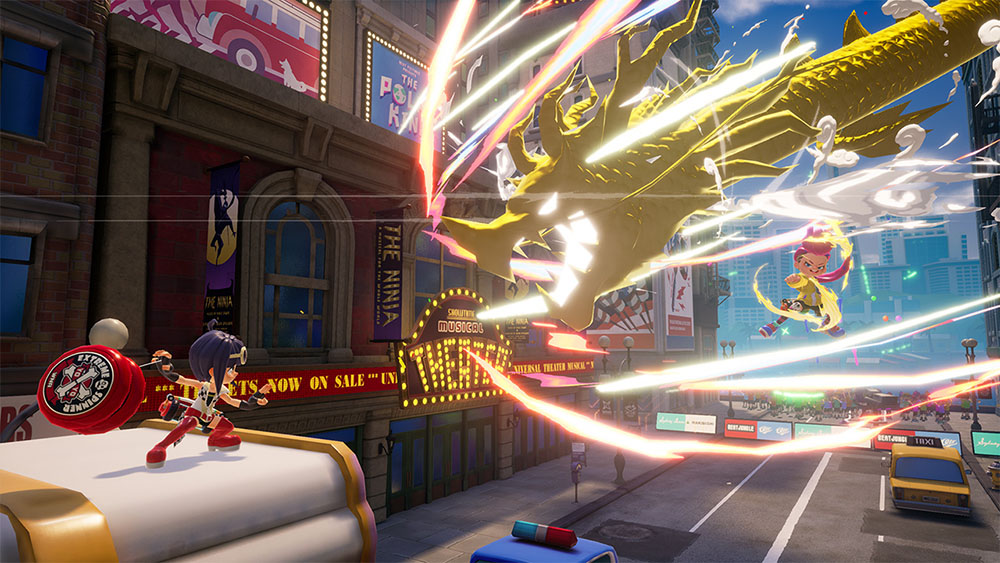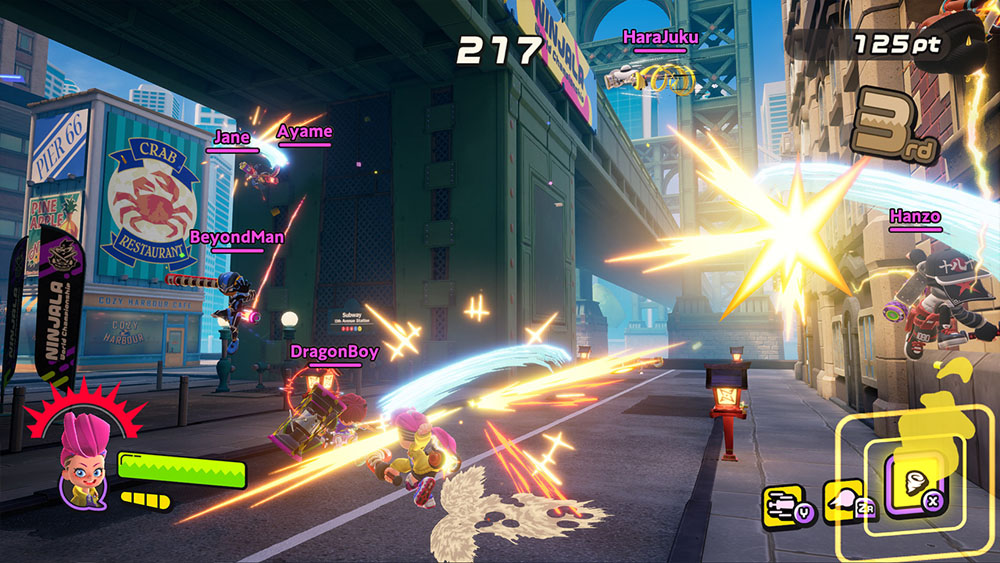 Ninjala will be available exclusively on Nintendo Switch on June 25th, 2020. The game will be free-to-play without any pay-to-win element.