Bandai Namco Entertainment ASIA has announced via the official website that Jump Force Deluxe Edition will be releasing on Nintendo Switch this August.
Moreover, the new trailer showcasing Nintendo Switch version's feature is revealed, too.
You may find the detail below:
■27 August 2020 release date confirmed! Pre-order and get your hands on the luxurious Early Purchase Bonus! 
The Early Purchase Bonus in the PKG version includes Frieza's small pod that you can ride in the online lobby, three in-game avatar suits (tops) from "One Piece," "Dragon Ball," and "Naruto," as well as an item set useful in the beginning of the game!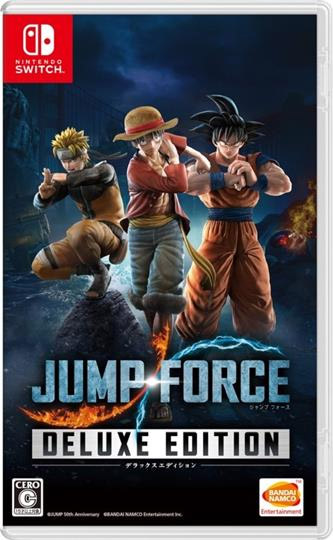 【Early Purchase Bonus Content】
Download Code for 3 bonuses
Frieza's Small Pod
3 Avatar Suits
– Frieza Soldier's Battle Jacket
– Pirate Coat
– Fourth Hokage Cloak
Item set useful in the beginnning of the game
JUMP Logo T-shirt
Pirate Logo T-shirt
V JUMP Hoodie
■Nintendo Switch version features
The Nintendo Switch version can be played differently than the PS4 version and the Xbox One version. 1 Nintendo Switch can have up to 6 people playing in an offline battle. In addition, all additional 9 characters from the character pass are included in the Deluxe Edition.
Point 1: Enjoy Local Communication Battles and Offline Battles with up to 6 players!
The Nintendo Switch version allows local communication battle with two consoles connected. Also, offline battle allows up to 6 people to play with one console in TV mode or tabletop mode.
Point 2: All 9 characters from the DLC "Character Pass" are included!
In the Deluxe Edition, all 9 additional characters from the Character Pass from the PS4 and Xbox One version will be available from the start of the game.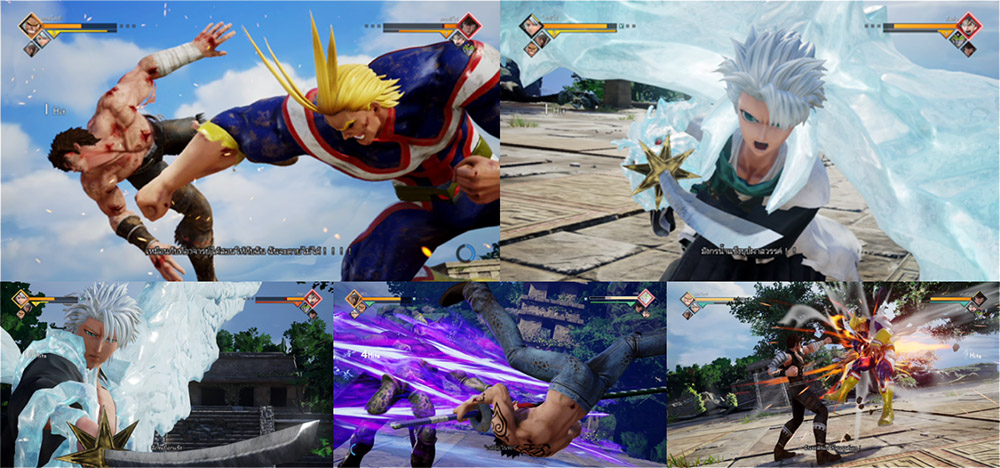 ■About 「JUMP FORCE」
JUMP FORCE features the World's most popular and classic manga/anime franchises including DRAGON BALL Z, ONE PIECE, NARUTO, and many others.
Players will be able to create their three-character manga/anime dream tag team and take them into battle in hyper-stylish arena brawls set against backdrops of famous landmarks around the world including New York City's Times Square and the Matterhorn in the Alps.
Utilizing Unreal Engine 4, JUMP FORCE brings these titans of Japanese pop culture to life for the first time ever in stunning realistic detail.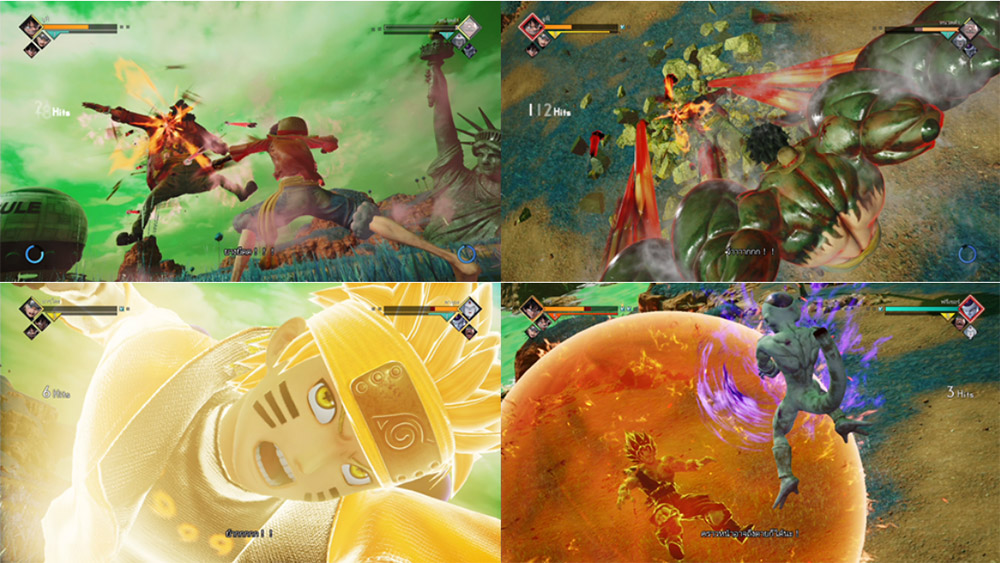 JUMP FORCE Deluxe Edition is coming to Nintendo Switch on August 27th, 2020.