Following the initial reveal earlier in September, Sony and Insomniac Games have finally released the first gameplay of Marvel's Spider-Man: Remastered in performance mode, targeting 4K resolution with 60FPS.
Also, there are more information shared about the new features and important notice about the protagonist's face model which you can find below:
The team has done the painstaking work of updating the city's environment to take advantage of the new console. Beyond improved models and materials, one of the biggest things we have brought to the game is ray-traced reflections and ambient shadows. We now have true reflections on the windows of buildings, and it looks stunning with our new skies and weather.
But it's not just the environments; our characters have also gotten a huge upgrade. From higher fidelity skin, eye, and teeth shaders to individually-rendered strands of hair, the new tech and detail brings our characters and their performances to new life.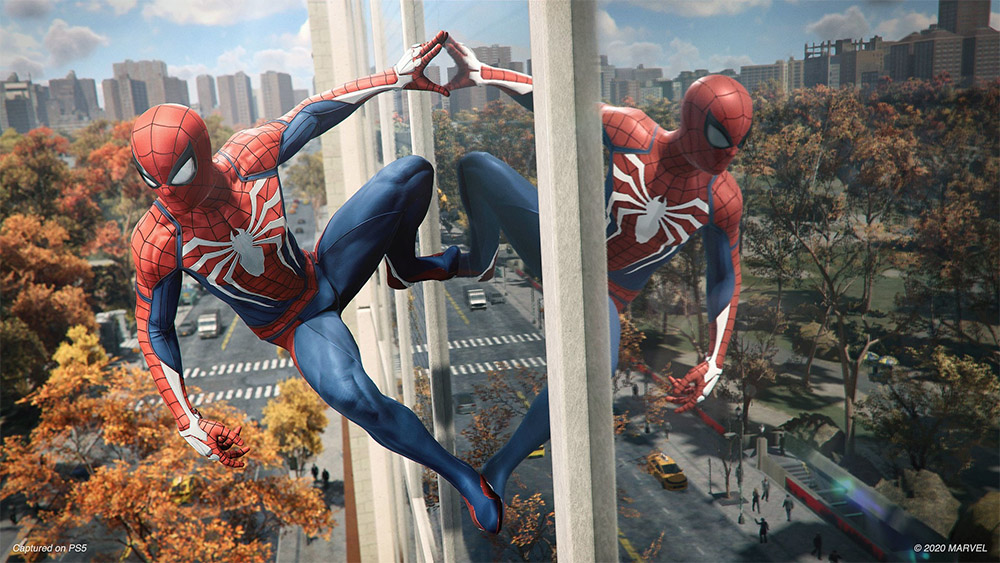 In order to bring the best performances to players with our next-generation Marvel's Spider-Man games, we have recast the face of Peter Parker.
We loved working with John Bubniak on the original game; however, to get a better match to Peter Parker/Spider-Man actor Yuri Lowenthal's facial capture, we have cast Ben Jordan to be the face model for Peter Parker on the PS5 console. He looks incredible in-game, and Yuri's moving performances take on a new life.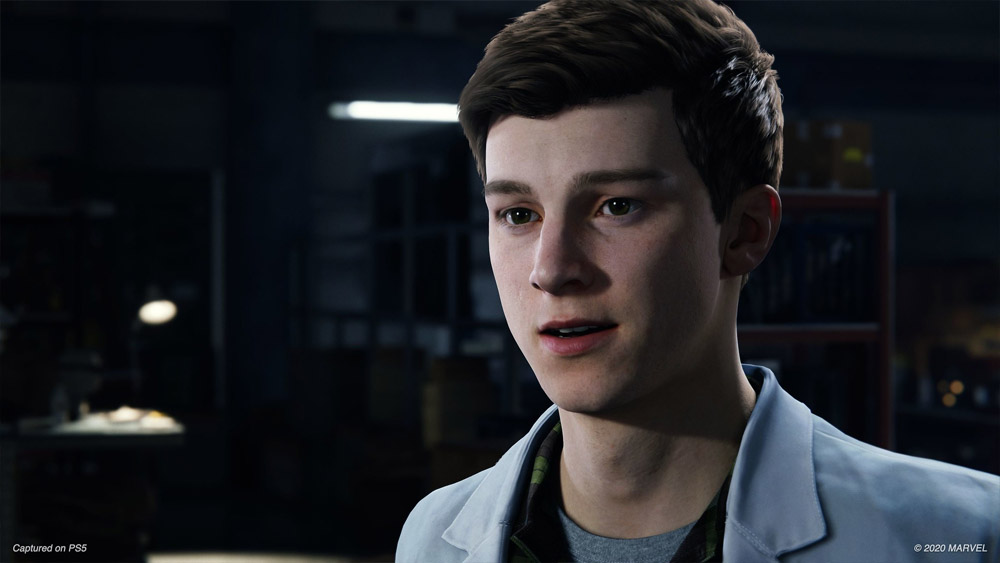 Additionally, thanks to the power of the PS5 console, we're now able to offer a high frame rate through Performance Mode, which targets a 60fps frame rate! This allows you to experience the beginning of the Marvel's Spider-Man storyline like never before. It feels amazing to play.
We take full-advantage of other next-generation PlayStation features like near-instant loading (don't worry, you can turn back on those humorous fast-travel animations if you miss them), Spatial 3D Audio on compatible headphones, and the revolutionary DualSense controller's haptic feedback and adaptive triggers. 
We've also brought new photo mode features to the game that we developed for Marvel's Spider-Man: Miles Morales: you can now place lights in the environment and change your Spider-Suit after you've lined up your shot! 
The Amazing Suit has arrived as one of three new suits in the game. It's the perfect suit to wear as you attempt to earn the Platinum trophy in Marvel's Spider-Man: Remastered.
Marvel's Spider-Man: Remastered will be available exclusively as a part of Marvel's Spider-Man: Miles Morales Ultimate Edition on PlayStation 5.
The game features every content found in main game along with additional story content. At the time of writing, there is no confirmation if the game will be available as a standalone product.
For more information, stay tuned to ThisIsGame Asia!