During the State of Play livestreamed held by Sony, Square Enix has announced that Final Fantasy VII: Remake Intergrade will be launching on PlayStation 5 soon.
In this version, player will see graphical improvements, Photo Mode and a better framerate for smoother experience; moreover, an all-new episode featuring Yuffie and a new character will be added, too.
You may find the information shared by Square Enix here:
FINAL FANTASY VII REMAKE INTERGRADE takes advantage of the latest generation hardware and includes a wealth of graphical, gameplay and system enhancements for the PS5:
Immerse yourself in the city of Midgar like never before, with improved textures, lighting, and background environments. Players can switch between two game modes:

"Graphics Mode" prioritizes 4K high-resolution graphics
"Performance Mode" prioritizes smooth action at 60 frames per second

Capture and share your memorable moments from the game with a fully customizable "Photo Mode"
Enjoy immersive battles by using the DualSense wireless controller, with its haptic feedback integration, and enjoy dynamic bike racing with its adaptive triggers.
New difficulty settings for 'Classic Mode' provide new ways to play
Jump into the action faster with optimized loading times
 
As a thank you to those who have purchased FINAL FANTASY VII REMAKE for the PlayStation®4 console, Square Enix are providing these players a free PS5 enhancement update* that will include all next-gen visual and gameplay enhancements detailed above at no extra cost when playing on a PS5 console.
*If you already own FINAL FANTASY VII REMAKE for the PS4 (physical or digital version) and own a PS5, you can download the FINAL FANTASY VII REMAKE free PS5 enhancement update.
This update does not include the new episode featuring Yuffie. The new episode featuring Yuffie can be purchased separately.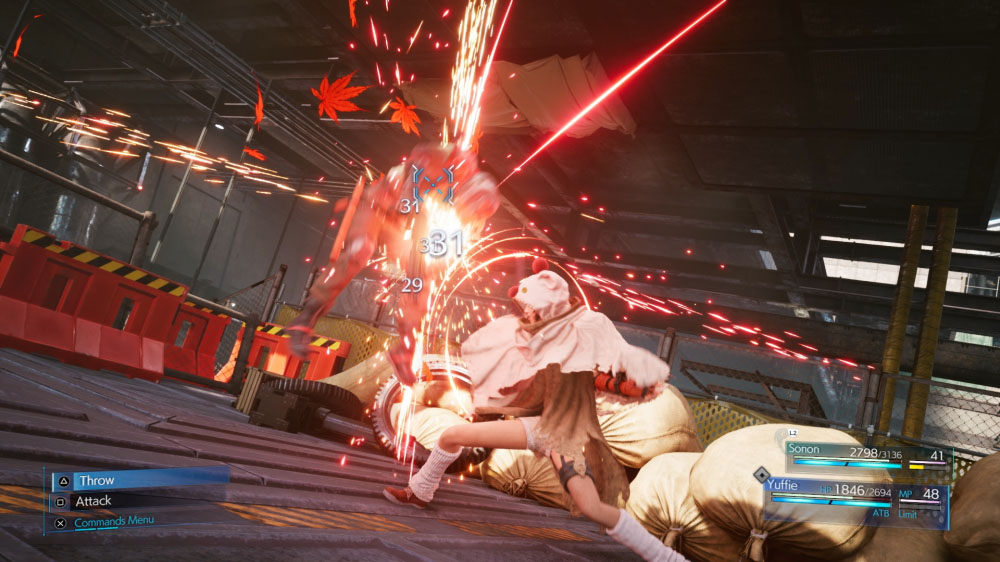 Final Fantasy VII: Remake Intergrade is coming to PlayStation 5 on June 10th, 2021.