People start to find a thumbnail of Final Fantasy VII: Remake DEMO on Gamstat, the PlayStation Store's information tracking website. This might indicate that Square Enix could possibly release the demo of this game in the near future.
Earlier in December 2019, the very same website has also leaked the thumbnail of Resident Evil 3 days before the official reveal. However, there was no detail on the release date until the game was properly announced during State of Play event.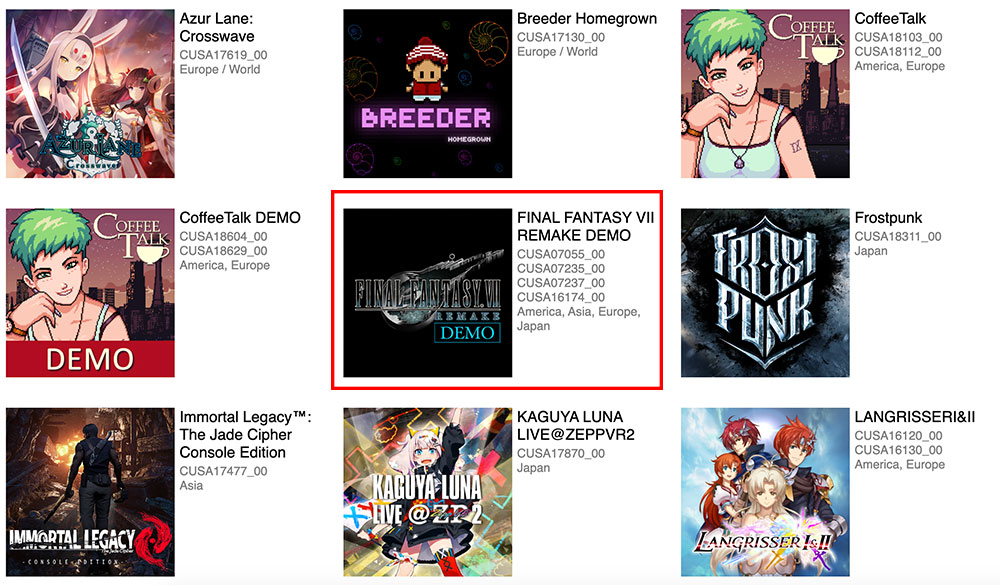 Further than the newest JRPG remake, there is also a photo of Patapon 2 remastered which has not been announced, too. However, Final Fantasy's demo thumbnail has been taken out not to long after the discovering.
Final Fantasy VII: Remake is slated to be release for PlayStation 4 on March 3rd, 2020. The game will also be a PS4 exclusive for at least one year after release.